APA will open the ballots for Divison Elections in April 2021. At that time, Divison members will receive an email from APA to vote in the election. In the meanwhile, Division 52 is proud to announce its candidates for elected positions in the Divsion and to post their candidate statements.
Open positions for 2021 include (in alphabetical order):
President Elect – Candidates – Fred Bemak, PhD; Anthony Puente, PhD
VP for Engagement – Candidates – Julia Hakim Larson, PhD; Pina Marsico, PhD; Breeda McGrath, PhD 
Division Representative to APA Council of Representatives – Candidates – Frances Boulon, PhD; Merry Bullock, PhD; Nancy Sidun, PsyD
ECP Chair—Elect – Candidates – Dinah Ayna, PhD; Tatyana El Kour, PhD
Student Chair—Elect – Candidates – Aldo Barrita;  Jaqueline Harper; Andreia Schulte; (students elect the Student Chair Elect) 
CANDIDATES FOR PRESIDENT-ELECT

Duties: Serves one year as President-Elect, one year as President, and one year as immediate Past President. The duties of the President-Elect are to work collaboratively with the "Presidential Trio" (past-current-elect) to provide continuity in the implementation of the Division 52 strategic plan. The President-Elect also serves as Co-Chair with the Past President of the Strategic Planning Committee and participates actively in Division committees on awards and nominations as well as the Board and the Presidential Advisory Committee.
Candidate Statement
I am deeply honored to be nominated for the Division 52 Presidency and strongly believe we have a critical role responding to the COVID pandemic, along with heightened global racism, xenophobia, discrimination, rapid climate change/global warming, widening socioeconomic divides, anti-immigration and refugee sentiment, and terrorism. I believe Division 52 must be a leader addressing these significant global crises and issues. My work focuses on international and cross-cultural psychology, refugee and immigrant mental health, and social justice and human rights. Beginning with an International Exchange of Experts Fellowship to undertake research at the National Institute of Mental Health and Neuro Sciences in India, my work has expanded to over 55 countries, consulting, training, presenting, teaching, and on projects funded by agencies such as USAID, Norwegian Agency for Development Cooperation, Save the Children UK, and UNHCR. Four Fulbright psychology awards (Brazil, Scotland, Turkey, and Malta (upcoming); faculty appointments in Australia, Brazil, Malta, Mexico, Turkey, and Taiwan; a Kellogg Foundation Fellowship in International Leadership and Development (Latin America and the Caribbean); keynote addresses in Australia, Azerbaijan, Cyprus, India, Korea, Singapore, Turkey, and the United Kingdom; and an Honorary Distinguished Professorship from Amity University, India, provides me with a broad perspective of international psychology. As a Fellow of Division 52 and a former member of the APA Committee on International Relations in Psychology I believe my background is ideally suited to advance Division 52's Strategic Plan and promote culturally responsive psychological practices worldwide. I would be honored and humbled to serve as President.
Antonio Puente, PhD
Professor of Psychology
University of North Carolina Wilmington
Wilmington, NC, USA
Candidate Statement:
I have personally and professionally lived the mission of our division. Specifically, my person and profession has been "contextually informed" focusing on "serving public interest" and have historically promoted "global perspectives". Not only am I "international" I have continued fostering connections with my country of origin, Cuba, but with others around the world namely Latin America, Spain and Russia (e.g., my best selling textbook is in Russian). My long standing focus on advocacy is international in scope in a bidirectional and collaborative fashion.
My goal for the division is to foster the portion in APA's strategic plan to encompasses what is international by taking what this division stands for and infuse into the core of APA. Whereas during my tenure as APA's 125th president and its first Latin American one was to bring APA to the America's and vice versa, the focus for the division would be to bring the Division's mission to all of APA, for all of APA to the world, and the world to APA.
CANDIDATES FOR VICE-PRESIDENT FOR ENGAGEMENT

Duties: The Vice President of Engagement serves a term of 3 years. The duties of the Vice President for Engagement are to facilitate and support Division activities and standing committees focused on membership recruitment and retention, engagement, outreach, liaison activities, and student and ECP activities. The VP of engagement will also participate on the Presidential Advisory Committee, representing the actions and concerns within the scope of their respective areas of purview.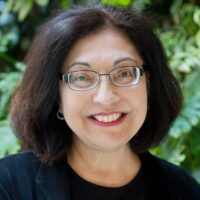 Julie Hakim-Larson, PhD
Professor, Department of Psychology
University of Windsor
Windsor, Ont., Canada
Candidate Statement
I am honored to be considered for the position of VP-Engagement (2022-2025), Division 52 International Psychology.  At heart I feel like I have been an international psychologist since the beginning of my academic career 30 years ago at the University of Windsor in Ontario, Canada, even though I have only become involved with APA's Division 52 for the last few years.  As an American who resides in Michigan, I have routinely crossed the Canadian border to go to work over the years (… except since March of 2020 due to the pandemic!).  Nonetheless, I have maintained active cross-border virtual work connections with my Canadian students and colleagues and will continue to do so as necessary.  In 2020, I served as the Div. 52 APA Conference Program Co-Chair.  My program co-chair Dr. Dinah Ayna and I faced a challenging job along with the 2020 Div. 52 President, Dr. Brigitte Khoury, in transitioning from an in-person to virtual 2020 APA program. Thanks to the support of our members, it went as well as we could expect under the circumstances and we all learned alot!  My academic interests continue to be mental health and culture (with a focus on Arab Americans), emotional development across the lifespan, developmental psychopathology, and the history of psychology. As a professor at the University of Windsor, I supervise both undergraduate and graduate students and have served at various times in the past as the program coordinator for the Child Clinical Psychology program and the Graduate Studies Chair for the Psychology Department.  Thank you for considering me for this important divisional role.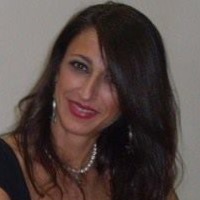 Pina Marsico
Associate Professor, University of Salerno (Italy)
Visiting Professor Federal University of Bahia, (Brazil)
Candidate Statement
I am humbled and excited to run for election as Vice President for Engagement of Division 52 International Psychology. I bring professional international expertise in networking and communications, my background as author and editor, and a commitment to facilitate productive teamwork and cultural sensitivity. As co-chair for the webinar committee over the past year and during the pandemic, I would be thrilled to work with the division to give more impetus to the Division activities, to support the engagement with members and to expand the international connections with others partners. I am Associate Professor of Development and Educational Psychology at the Faculty of Education Science at University of Salerno (Italy) I'm also Visiting Professor at Ph.D Programme in Psychology, Federal University of Bahia, Salvador, Brazil. I am an experienced researcher, with a proven international research network including scholars from India, China, United States, Brazil, Chile, UK, Denmark, Spain, Portugal, Japan, Colombia, Argentina, Switzerland, Serbia, Germany, Luxembourg, Vienna and Norway. I have several experiences as visiting professor and, together with my mentor prof. Jaan Valsiner, I am leading, one of the largest research network all over the world in the field of Cultural Psychology called Kitchen Seminar International Network. In this position, I provide strategic vision and leadership for many Higher Education Institutions in coordinating and monitoring the implementation of the Education 2030 Agenda. Having served in leadership role at international level has given me experience directing and managing various forms of professional engagement. I would enjoy the opportunity to support Division 52 in this role.
Candidate Statement
I am honored to be nominated to become more involved in the work of Division 52 through the Vice-President for Engagement role. As co-chair for membership over the past year and during a very challenging time for communities globally, I would be delighted to work with the division to deepen our engagement with members and strengthen our connections with partners. As an immigrant to the US, I am always focused on intercultural awareness and I seek to increase access to services, cooperation across communities, and collaboration among professionals in all aspects of my work. In addition to providing pro bono training and consultation for 10 years to the Young Center of Immigrant Children's Rights, I have established collaborative agreements with universities in Indonesia and India and worked with colleagues in Greece, Senegal, and Puerto Rico. How we emerge from the pandemic and address community mental health issues in the next few years will be very important for the identity and role of the International Division and APA. I am committed to working with colleagues across the Division and APA to ensure that we highlight international perspectives and experiences as we address the future of psychology and the mental health needs of our communities.
DIVISION REPRESENTATIVE TO THE APA COUNCIL OF REPRESENTATIVES

Duties: The Division 52 Representatives to Council serves for 3 years. The duties of the Council Representative include, as specified in the APA Bylaws and Procedures: regular consultation with the President and Board of Directors regarding Council deliberation or pending votes of relevance to the mission, vision, values and/or strategic priorities of he Division. The Representative must be a Member, Fellow, or Life Status member of the Division.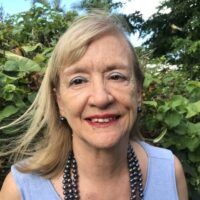 Frances Boulon, PhD
University of Puerto Rico, Rio Piedras Campus
Adjunct Faculty, Department of Psychology
Candidate's Statement
As President of the Puerto Rico Psychological Association in 1980, I became aware of the importance of international collaboration for the advancement of psychological science, practice and education. Born and raised in a bilingual, bicultural family in Puerto Rico, with strong ties to family in the Continental USA and the US Virgin islands, I benefited from the richness of diverse cultural experiences but also recognized the implications of prejudice and discrimination for mental health and well being. During six years at APA Council of Representatives, representing Puerto Rico, the importance of a global perspective for APA became clear. It was an important learning experience but I also recognize the need for enhancing the voices of different cultural and ethnic groups in APA governance. Division 52 has a prominent role and responsibility in the globalization of psychology. I appreciate the recognition given through this division to colleagues all over the world, but especially Latin American Psychologists whose research and practice is made known. As a member of Interamerican Society of Psychology and Caribbean Alliance of Psychological Associations (CANPA),I value the support given to these organizations by APA. Another contribution of Div 52 that is important for the future of APA is the mentoring of students interested in global psychology. This must be promoted for APA moving forward. I aspire to represent Division 52 in APA Council and promote sensitivity and commitment to global issues of impact to mental health, solidarity among diverse communities and well being of all people.
Candidate Statement
Being an APA Council Rep is an opportunity to bring Division 52's voice and vision, global perspective, and an inclusive, international, human rights-based psychological science and application to the broader APA arena. As your representative I would work hard to represent Division 52's strategic vision of global engagement, and to engage the Division in discussion of APA's policies and actions. As Division 52 2018 president, I joined in creating and implementing our strategic plan, and promoting an active and engaging Division. As council representative I would work to infuse APA's activities with this global lens.
I have been deeply involved in international collaboration, living and working in four different countries as an academic and researcher, and in organizational management and psychology development.  My goals in my work (as director of APA's office of international affairs for more than a decade, and as a leader in international psychology organizations) are to foster culturally humble global engagement, to be a learning partner, and to boost the effectiveness of psychological science and application in addressing global challenges. I will work hard for you and speak up to voice our shared commitment to culturally informed, inclusive, human-rights based policies and actions, to fostering a future of engaged international psychologists.
Candidate's Statement
It would be my honor and privilege to represent Division 52 on the Council of Representatives. My long-standing commitment to international issues and our Division would be the foundation of all my Council decisions. My values and actions resonate with our Division's mission to seek to develop a psychological science and practice that is contextually informed, culturally inclusive, serves the public interest, and promotes global perspectives within and outside of APA. This coupled with many of our Division's initiatives focused on human rights, immigration, women in developing countries, and global trauma and disaster future, informs my perspectives. I believe this last year's events (e.g., COVID-19 pandemic, the global movement of racial justice, political divide and unrest, Black Lives Matter protests) puts us in an unparallel time to promote a proper global stance within APA. I would champion APA's 2019 Strategic Plan, which strives to increase the influence of psychology on policy decisions at international levels and further advance human rights, fairness, diversity, and inclusion through psychological science. I have the passion and time (I will be retired) to invest in the COR position. My experience with APA governance, both within our Division and across APA Boards, Committees, and Council, positions me well to represent Div. 52 as 2022-2024 Council Representative. I welcome the opportunity to enhance and bring a global perspective to all of psychology and APA.
CANDIDATES FOR ECP Chair-Elect
Duties: The Early Career Psychologist (ECP) Chair (within 10 years of doctoral degree) works to increase visibility of ECP representation in the Division and in APA, works to develop resources for career development in an international context and represents ECP concerns to the Board of Directors. The term is 3 years.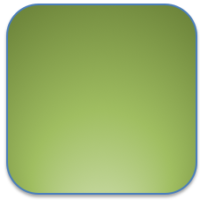 Candidate's Statement:
I bring my high energy, fluid presence, and resilient drive for bringing about possibilities in times of disruption and change. As your Student Representative, I want to listen to you, understand your needs, and turn your insights into triggers for positive change. I have worn many hats in my career as a global public health expert, behavior change specialist, clinician, scientist, marketer, researcher, trainer, writer, manager, consultant, analyst, policy strategist, and change agent. Thus, I have a unique ability to inspire and engage with everyday multiculturalism and diverse interdisciplinary needs. My vision is to nourish possibilities and embrace challenges to showcase the diverse opportunities for international psychology leadership. My passion is to serve you so that we can together realize where we are, what we are, and where we need to be to advance psychology science and practice while transforming our sphere of influence across the globe. All we have is now. Let's own it!
CANDIDATES FOR Student Chair-Elect
Duties: Duties of the Chair-Elect of the Student Committee include: Active involvement with the Student Committee; Active involvement with activiies of the Division 52 Board of Directors; and assisting in the coordination of Division student communications, outreach, and engagement with students and associated Division committees and processes. The term is 3 years. Only Divison 52 Student Members may vote for student Chair-Elect.
Candidate's Statement:
As an immigrant from Mexico and 1st generation student, International Psychology is an important aspect of my training. I have learned, through many life experiences, how often the field of Psychology continues to embrace white-western frameworks that put people like me in the shadows. My research has an important component to highlight discriminatory everyday experiences—microaggressions using a multicultural, intersectional lens. For example, I aim to explore the nuance of these experiences based on racial and cultural differences among Latinx individuals, who often under a colonizing framework, are perceived as a homogenous group. I have found in Division 52, a community of scholars who like me, aim to propose global perspectives and practices that can light up unique phenomena often omitted by traditional psychology. Most of my service and leadership experience has been in Latinx and queer spaces with the goal to advocate for students, especially those more often marginalized. I aim to represent and lead students in Division 52, because I believe in their tremendous potential as scholars and seek to advocate for higher support from leadership and APA for them. Specifically, students of this division can benefit from higher access to resources and funding opportunities that can help them expand their research and dismantle barriers, especially for international students. My leadership experiences in Division 52, 44, and NLPA has provided me with skills to navigate spaces advocating for students in front of experts and leaders of these organizations.

Candidate's Statement:
I have spent my entire life being interested and learning from the many cultures and individuals throughout the world. In my current and former employment opportunities I have had the privilege to work for and alongside many individuals that may or may not look like me or have the same ideas as me but we are all doing the same thing and that is striving to make a better life for ourselves and for our loved ones. While I do live in the United States, there is such a vast array of countries and cultures that make up this country and I believe that not only should I strive to make things better for those that are here but we should also make a change for those outside of my immediate view. We are all here to learn and grow from each other and that is why I am interested in this position from Division 52 as a student representative where I can support the other emerging professionals in our field of work internationally.
Candidate's Statement:
As a Brazilian Doctorate student with undergraduate and master's degrees from Brazil and clinical experience from both Countries, I would like to learn from this Division how to offer and use the international experience and multiculturalism in a better and focused way.