The APA Global Citizen Psychologist Citation recognizes psychologists who are ambassadors for psychological science in their communities, bringing their professional knowledge, experience and expertise to benefit those around them by volunteering in their community at the local, national or international level.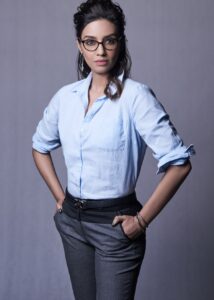 Anjhula Mya Singh-Bais
In 2019, after years of activism in Malaysia, Anjhula Mya Singh-Bais, Ph.D., became the first psychologist to be appointed a Director of Amnesty International by its Global Assembly in Johannesburg, South Africa. She earned a spot on the World Economic Forum's Young Global Leaders list of visionary leaders under age 40 for her public education efforts to destigmatize mental illness globally. She has partnered with local and multinational organizations, researching, writing, and speaking in countries from Greenland to the People's Republic of China. In so doing, she has disseminated the tenets and principles of international psychology far and wide. Dr. Bais exemplifies the dedication of an early career Global Citizen Psychologist, balancing the best of public and private sectors as a practicing psychologist, a human right activist and climate crisis advocate by co-creating conscious leadership models and speaking to world leaders on mental health, resiliency, and anti-fragility while participating in climate and board governance.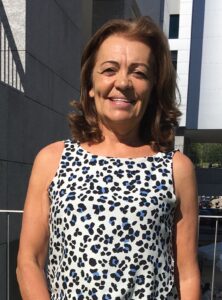 Margarida Gaspar de Matos
Margarida Gaspar de Matos, Ph.D., a psychologist based in Portugal, developed the Social Adventure Program in 1987 as a way to promote psychosocial skills in children and adolescents at risk. In the decades since, she has integrated this program into health behavior networks throughout Europe. At the core of Dr. Gaspar de Matos' work has been the implementation and evaluation of several volunteer projects promoting socio-emotional competences on risk, health and community interventions in minor supervisory establishments as well as special education schools and centers. She was also chair of the European Federation of Psychologists' Association board of prevention and intervention. Dr. Gaspar de Matos models what it means to be a senior career Global Citizen Psychologist, training and supervising dozens of psychologist volunteer groups to deliver psychological science and interventions in local communities in Portugal and other European contexts as well as supporting at-risk populations in their journeys towards resilience and wellbeing.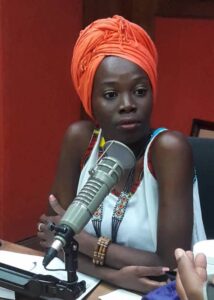 Tatiana Thérosmé
Tatiana Thérosmé is a Haitian mental health provider, leader, change-maker, and humanitarian. She has personally invested much time, knowledge and passion in advocacy for mental health care reform across multiple regions in Haiti. Tatiana has witnessed firsthand the socially and economically destructive impact of natural disasters and has directly coordinated the development of mental health programs at Zanmi Lasante, Partners in Health in the aftermath of these devastating events. Tatiana's perseverance and tenacity remains readily evident not only from from this work but also through her lectures and peer-reviewed publications. Overcoming limited opportunities, Tatiana used her psychological training, grit and ingenuity to launch initiatives that not only offered modest financial support to her own mental health efforts but also promoted local businesses and artisan entrepreneurs. Ms. Thérosmé exemplifies the longstanding dedication to serving global marginalized communities that the Global Citizen Psychologist Citation award seeks to celebrate.