Outstanding International Psychologist
2021 Awardee in the United States
Dr. Senel Poyrazli
Outstanding Early Career Psychologist Award
2021 Awardee in the United States
Dr. Chunyan Yang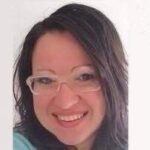 2021 Awardee Outside the United States: Dr. Radosveta Dimitrova, Sweden
Radosveta Dimitrova is a developmental and cross-cultural psychologist with main research interests on positive development, acculturation, migration, identity, indigenous and vulnerable ethnic minority (Roma) communities, and adaptation of measures for use in different cultures. She has research and teaching experience in leading universities across the globe and international collaborations in Europe, Asia, Africa, Australia, New Zealand, North and South America. She has widely published in developmental science, cross-cultural and international psychology, emerging adulthood, child and family studies and assessment fields by also serving governing councils of major organizations and editorial boards of leading journals in these fields. In diverse committee and council roles in global organizations and collaborations, she has systematically researched and provided service to vulnerable populations and scholars in underprivileged contexts.
Global Citizen Psychologist Citation
Dr. Hrant Avanesyan
Dr. Maria Regina Hechanova Alampay
Denmark-Reuder Women and Gender Award
Dr. Nancy Sidun
Trippler Army Base, United States
Henry David International Mentoring Award
Jean Lau Chin Award for Outstanding International Leadership
Member: Dr. Adeyinka Akinsulure-Smith
Student: Stephanie Beckman
Chicago School of Professional Psychology, United States
Anastasi Graduate Student Research Award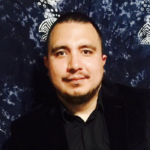 Early Graduate Student: Aldo Barrita, University of Nevada, United States
Aldo Barrita is a queer Mexican-immigrant, 3rd year doctoral student in the Psychological and Brain Sciences PhD program at the University of Nevada, Las Vegas. His research explores the immediate impact of microaggressions on racial and sexual minoritized individuals, including bilingual psychometrics development for these everyday attacks.
Advanced Graduate Student: Iris Yi Miao
The New School for Social Research, United States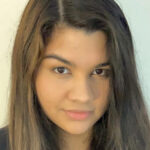 Advanced Graduate Student: Rita Rivera, Albizu University
Rita M. Rivera, MS, CTP, is pursuing a Psy.D. in clinical psychology at Albizu University in Florida. She is chair of the Florida Psychological Association of Graduate Students (FPAGS) and Student Representative for Divisions 1, 15, 49, and 52 within the APA. Rita is also co-chair of several working groups of the APA's Interdivisional COVID-19 Taskforce, including the Higher Education working group. She is a writer for APA's Society of Counseling Psychology-SCP Connect Team and her Psychology Today blog, "Physio & Psych." Her areas of interest include fields that explore the relationship between physiology and mental health, particularly among minority and underserved populations. Rita has clinical experience working with Hispanic/Latinx patients and high-risk populations both in the United States and in her home country, Honduras.
Student International Research Award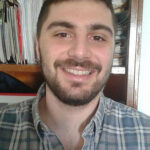 Stylianos (Stelios) Syropoulos is a fourth year PhD student in Social Psychology with a concentration in the Psychology of Peace and Violence under the supervision of Dr. Bernhard Leidner at the University of Massachusetts Amherst. His research focuses on what makes us feel safe, and the outcomes of increased/decreased personal safety, the antecedents of peace and violence, as well as the psychological underpinnings of national identification.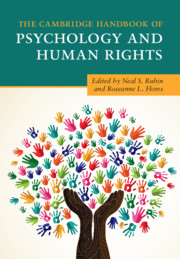 Neal Rubin & Roseanne Flores for their edited book The Cambridge Handbook of Psychology and Human Rights
Neal S. Rubin is a Professor at Adler University, Chicago and Core Faculty member at the Chicago Center for Psychoanalysis (CCP).  He graduated Phi Beta Kappa from Northwestern University (Anthropology) and obtained his M.A. and Ph.D. degrees from the Committee on Human Development, Department of Behavioral Sciences at the University of Chicago.  Dr. Rubin is a Fellow of the APA (D39 & 52) and for 15 years, Dr. Rubin served on the APA's United Nations NGO Team at UN Headquarters in New York City.  Dr. Rubin is Past President of Division 52 and currently represents Division 52 on the APA Council of Representatives. He is Chair of the American Association for the Advancement of Science's (AAAS) Committee on Scientific Freedom and Responsibility (CSFR). Dr. Rubin regularly publishes and speaks on issues related to international psychology and human rights. Together with Dr. Roseanne Flores, he is co-editor of The Cambridge Handbook of Psychology and Human Rights.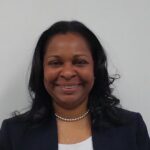 Roseanne L. Flores is a Professor in the Department of Psychology at Hunter College of the City University of New York.  She received her PhD from the Graduate Center of the City University of New York, and more recently an Advanced Certificate in Public Administration and Public Policy as well as a Certificate in Health Care Policy and Administration both from the CUNY School of Professional Studies.  She is a Faculty Associate of the Roosevelt House Public Policy Institute at Hunter College as well as a member of the Human Rights and Public Policy faculty. 
Roseanne has presented and co-chaired several events at the United Nations. In 2016 she spoke at the 54th session of the Commission for Social Development which addressed "Breaking the Cycles of Invisibility for the Next Generation in the International Decade for People of African Descent." Her talk was entitled "Health and Education Disparities Affecting the Well-Being of Children and Youth of African Descent."    In addition, she served as the 2016 co-chair of Psychology Day at the United Nations which addressed psychological perspectives on the global migration crisis.
Roseanne is currently an ECOSOC Representative to the United Nations for the American Psychological Association and a member of the NGO Committee on Children's Rights, New York.  She is the co-editor of the recently published Cambridge Handbook of Psychology and Human Rights.