Division 52 Board of Directors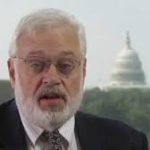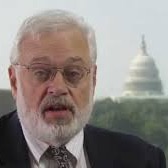 President 2022
Kurt Geisinger, PhD
Dr. Kurt F. Geisinger is Director of the Buros Center for Testing (2006-present) and WC Meierhenry Distinguished University Professor at the University of Nebraska-Lincoln
Since receiving his doctorate from Pennsylvania State University in 1977, Dr. Geisinger has enjoyed a long and illustrious career in higher education, serving as teacher, mentor, author, editor, and administrator. He has taught graduate and undergraduate courses in testing and statistics, published approximately 150 book chapters and journal articles, and  edited/co-edited more than 12 volumes including the APA Handbook of Testing and Assessment in Psychology,  Psychological Testing of Hispanics (two editions), Test Interpretation and Diversity:  Achieving Equity in Assessment, High-Stakes Testing in Education, Psychological Testing in the Service of Disability Determination, six volumes of the Mental Measurements Yearbook series, Tests in Print (two volumes), Pruebas Publicadas en Español (two volumes), and several monographs and instructors' manuals. He has edited the journal Applied Measurement in Education since 2006 and has served on about a dozen editorial boards.
Dr. Geisinger is past president of the International Test Commission, where he previously served on the executive council for eight years and as treasurer for six. He is also past president of APA Division 5 (Quantitative and Qualitative Methodology; 2019-2020) and president of Division 2 (Assessment and Evaluation) of the International Association of Applied Psychology (2018-2022). He is treasurer of the International Association of Applied Psychology and president-elect of Division 52 (International Psychology) of APA. He was elected to APA's Council of Representative for two terms beginning in 2005, after which he was elected to the APA Board of Directors for the 2011-2013 term.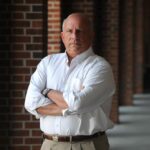 President-Elect 2022
Antonio Puente, PhD
University of North Carolina, Wilmington, USA
Antonio E. Puente was born in La Habana, Cuba and received his  PhD from the University of Georgia. Since 1981 Puente has been Professor of Psychology at the University of North Carolina Wilmington and in addition he maintains a private  practice in clinical neuropsychology and is the director of mental health services at a bilingual multi-disciplinary health center serving the indigent.  His research focuses on the interface between culture and  neuropsychology. He has published 10  books, 93 chapters, and 123 scientific articles in several languages.  Puente was the 125th president of the American Psychological Association.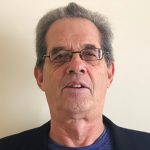 Past-President 2022
Lawrence Gerstein, PhD
Ball State University, USA
Ball State University George and Frances Ball Distinguished Professor of Psychology-Counseling and Director of the Center for Peace and Conflict Studies. He is a trained mediator, Fulbright Scholar, APA Fellow, and expert in conflict prevention and resolution and cross-cultural psychology. Gerstein has extensive external funding including U.S. State Department and U.S. Institute of Peace grants. He has performed peacebuilding, leadership, and "people-to-people" projects in the U.S., Iraq, Pakistan, Jordan, Tajikistan, India, Hong Kong, China, Indonesia, Korea, Israel, Taiwan, and Myanmar. Gerstein is co-editor of the Journal for Social Action in Counseling and Psychology, and International Handbook of Cross-Cultural Counseling: Cultural Assumptions and Practices Worldwide, among others.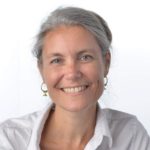 Secretary, 2020-2022
Michele Ribeiro, Ed.D, CGP
Oregon State University
Professional Faculty, licensed psychologist and certified group psychotherapist at Oregon State University's Counseling and Psychological Services.  She also facilitates the group psychotherapy training for psychiatry residents at Good Samaritan Hospital in Corvallis, Oregon; teaches group psychotherapy for the PsyD program at George Fox University in Newberg, Oregon; has worked as a national speaker/trainer for PESI, INC on mindfulness, yoga and mental health, and serves as a visiting instructor for Zanzibar University in Tanzania.  Her scholarship engages in group psychotherapy, examining whiteness, teaching anti-racist practices, and bringing yoga and mindfulness into clinical practice.   She is board certified in psychology, a fellow with the American Group Psychotherapy Association (AGPA) and serves on the board for AGPA and Division 49  of the APA (Group Psychology and Group Psychotherapy) as the APA Council Representative.  She has published two (co)edited books entitled:  The College Counselor's Guide to Group Psychotherapy (2018) and Examining Social Identities and Diversity Issues in Group Therapy:  Knocking at the Boundaries (2020) by Routledge Press.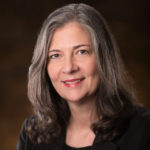 Treasurer, 2012-2022
Martha Zlokovich, Ph.D.
Psi Chi International
Developmental Psychologist and Executive Director of Psi Chi, the International Honor Society in Psychology. Previously she was a Professor at Southeast Missouri State University teaching developmental psychology courses and served as Chair of the Psychology Department and Interim Chair of the Center for Scholarship in Teaching and Learning. Her research interests are student study habits, study beliefs, and persistence to graduation as well as adolescent and young adult contraception and sexuality. She speaks German and is working on Spanish, French, and Italian. She is currently Past President of Society for Psychologists in Management (SPIM) and D52 Treasurer.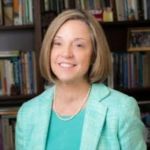 VP for Communication, 2020-2022
Debbie Best, Ph.D.
Wake Forest University
Deborah L. Best is the William L. Poteat Professor of Psychology at Wake Forest University, USA, where she has served as the Psychology Department Chair and was the first woman Dean of the College.  She received her PhD in developmental psychology from the University of North Carolina, Chapel Hill.  She is a Fellow of the American Psychological Association and the Psychonomic Society.  In 2017, she received the APA Division 52 Denmark/Reuder Award for international contributions to further the understanding of women and gender.  She is Honorary Fellow and Past President of the International Association for Cross-Cultural Psychology, and Past President of the Society for Cross-Cultural Research.  She has served as Editor of the Journal of Cross-Cultural Psychology since 2012.  She has written and co-edited 7 books and more than 95 journal articles and book chapters examining children's cognitive and social development in the United States and other countries.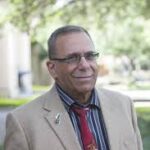 VP for Initiatives, 2020-2022
Gregory Gormanous, Ph.D.
Dr. Gormanous, Professor Emeritus of Psychology, Louisiana State University Alexandria, teaches applied ethics in psychology, positive psychology & the psychology of film/music. He served as Division Head/Chair and concurrently, as University Government Liaison. He is a licensed psychologist & holds a Certificate of Professional Qualification.
Greg's involvement in professional regulatory associations included serving as President, Association of State & Provincial Psychology Boards (ASPPB) & President, Federation of Associations of Regulatory Boards (FARB). Regulatory/ethics experiences also include serving as current Vice Chair, Louisiana's licensing board, as a hearing officer, as a presenter of ethics workshops, & as co-creator of many mock ethics hearings. Greg has developed & presented trans-national ethics fora in Stockholm, Oslo, Sydney, and Cape Town.
The psychology of Gibran has been the foundational core in Greg's life. The ideals of Kahlil Gibran – Justice, Equity, Diversity & Inclusion (JEDI) – are the cardinal themes in his teaching, research and practice of psychology.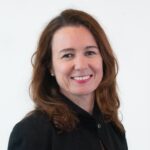 VP for Engagement, 2022-24
Breeda McGrath Ph.D.
Chicago School of Professional Psychology
Dr. Breeda McGrath is a licensed clinical psychologist and nationally certified school psychologist. She is active in APA Divisions 48 (Peace) and 52 and is a CRSPPP Commissioner. She is also involved in state and international psychology associations and higher education networks. Dr. McGrath has studied psychology and special education systems internationally, and collaborates with colleagues in Indonesia, Senegal, India, Canada, Greece, and Ireland. Her expertise includes cross-cultural psychology, child development, social-emotional learning, trauma-informed care, educational disabilities, immigration, and psychology training. In clinical psychology and mental health, she specializes in anxiety, mood disorders, cognitive behavioral therapy, cross-cultural considerations, training, assessment, and evaluation. In 2018 she was an Onassis Foundation Fellow in Greece. Originally from Ireland, Breeda lives in San Juan, Puerto Rico and she serves as Associate Campus Dean for Online programs at The Chicago School of Professional Psychology.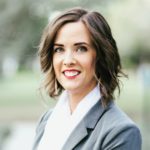 Early Career Psychology Committee Chair, 2022
Lora Erickson PhD, LHMC, LCPC.
Dr. Lora Erickson is a licensed clinical mental health counselor in the states of Illinois, Florida, and Colorado, an international psychologist, and a professor.  She currently teaches full time for The Chicago School of Professional Psychology (TCSPP) in the Master of Arts in Psychology program for the online campus.  She is also a dissertation chair and committee reader with TCSPP in the international psychology doctoral program. Her research interests include the cross-cultural study of resiliency and protective factors, emergent professional identity models within the field of international psychology, Animal Assisted Intervention stress reduction techniques, social dislocation, and migration with dignity.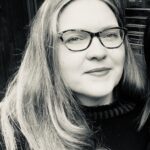 Student Committee, Chair, 2022
Erinn C. Cameron
Fielding Graduate University
Erinn Cameron is a first-generation university student and a 4th-year doctoral candidate in clinical psychology with specializations in social justice and neuropsychology at Fielding Graduate University. She will complete her clinical internship at the University of New Mexico Health Sciences Center 2022-2023. Currently, she lives on an island in the Salish Sea, where she enjoys eco-living, making music, cooking, and gardening with her family. Having lived in several countries and participated in academic and humanitarian work across the globe, Erinn brings a wealth of international, cultural, and life experience to her work. Her ongoing research and clinical work focus on human rights, gender inequality, human trafficking/modern slavery, women's health, and climate change. In addition to her work with the APA Division 52 board, Erinn is a board member of the International Council of Psychologists and adjunct faculty at Seattle Pacific University. She is also co-chair of the Division 52 International Scientific Cross Cultural Research Committee and is a member of the Division 52 International Environmental Justice Committee.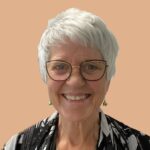 Council Representative, 2022-2024
Merry Bullock, PhD
Ahimsa International
Dr. Bullock's work focuses on international engagement in research, teaching, application and policy. She is currently Secretary-General of the International Council of Psychologists and Steering Committee co-chair for the Global Network of Psychologists for Human Rights. Until 2017 she directed the Office of International Affairs at the American Psychological Association, in Washington DC, which oversees APA's involvement in international academic, research, and policy activities. Dr. Bullock was co-editor of the Journal of Applied Developmental Psychology, and is presently co-editing the second edition of the Handbook of International Psychology. Her published scholarly output includes work on early cognitive development, scientific thinking, developmental aspects of motivation and emotion, and internationalization. Dr. Bullock has lived and worked in university and policy settings in Canada, Estonia, Germany, and the United States.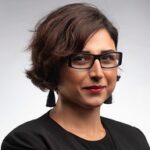 Early Career Psychology Committee Chair-Elect, 2022, Ex Officio
Tatyana El-Kour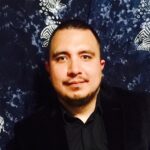 Student Committee Chair-Elect, 2022, Ex-Officio
Aldo Barrita
University of Nevada, Las Vegas
Aldo Barrita is a queer Latinx doctoral student in his 3rd year at the Psychological and Brain Sciences Ph.D. Program at the University of Nevada, Las Vegas (UNLV). He was born in Mexico and migrated to the US when he was 16. He received his Bachelor of Arts in Psychology from the University of California, Berkeley in 2017 with high honors. He received his Masters's in Psychology at UNLV in 2021. His research focus includes how different forms of discrimination, primarily microaggressions, psychologically impact individuals from marginalized communities. Specifically, he has a special interest in Latinx and/or LGBTQ+ experiences with microaggressions as well as psychometrics. Aldo Barrita currently serves as 2022 Student Representative for the National Latinx Psychology Association (NLPA) and Student Representative-Elect for APA Division 52. He has received recognitions such as the NLPA President citation, NLPA Distinguished Student Award, and Division 52 Anastasi Graduate Student Research Award for his scholarship, leadership, and service.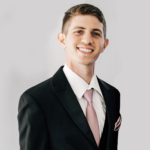 Student Committee Past-Chair, 2022, Ex-Officio
Daniel Balva M.S., LMHC, NCC, CRC
University of Georgia
Daniel Balva (he/him/his) is a 4th year Counseling Psychology doctoral candidate at the University of Georgia who is currently completing his internship at the VA Pacific Islands Healthcare System in Honolulu, Hawai'i. He has a strong passion for global mental health, multiculturalism and international social justice concerns, juvenile justice, and disability awareness— all of which form the basis of his research interests, leadership involvement in various organizations, and international collaborations and engagement.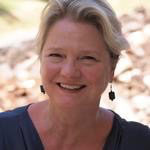 Parliamentarian, Ex Officio
Nancy M. Sidun, PsyD, ABPP, ATR
Nancy Sidun is a Clinical Psychologist and Art Therapist. She is actively involved with the American Psychological Association (APA), the Hawaii Psychological Association (HPA), and the International Council of Psychologists (ICP). She has served in many leadership positions (e.g., Past President of APA Division 52, International Psychology, Past Chair and Co-Chair of APA Committee on International Relations in Psychology, Past Chair of APA Committee on Women, HPA Past President, Past Treasurer for ICP). Dr. Sidun's research interests center around international women's issues, human rights, and social justice, especially human trafficking. Most recently, Dr. Sidun guest co-edited International Perspectives in Psychology Special Issue: Women During COVID-19. She has been awarded APA Fellow status by the Society for the Psychology of Women and International Psychology and received the 2021 Denmark/Reuder Award for Outstanding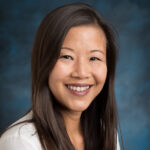 Newsletter Editor, Ex Officio
Joyce Yip Green, Ph.D.
Dr. Joyce Yip Green is an assistant professor at Loyola Marymount University graduate department of Marital and Family Therapy/Clinical Art Therapy.  She earned her PhD in International Psychology from the Chicago School of Professional Psychology.  Dr. Green has presented nationally and internationally on the practice and application of international psychology, art therapy, as well her cultural research examining socialization goals and parenting beliefs of Rwandan infant caregivers.   Her current research utilizes arts-based methodologies to examine the experiences of immigration and acculturation by those impacted by war and displacement from Laos and South Korea.  Along with her role as Editor of the International Psychology Bulletin, she serves as the Div52 APA Convention 2022 co-chair.  She is also licensed as a marriage and family therapist and clinical art therapist in the state of California.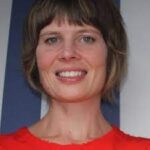 Journal Editor, Ex Officio
Inez Myers Ph.D.