Welcome to the Early Career Psychology Page
Meet the Elected Early Career Psychology Committee Chairs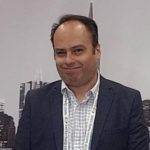 2021 Early Career Psychology Chair
Juan Antonio Valdivia, PhD, is a clinical / educational psychologist holding degrees from Universidad Autonoma de Nuevo Leon (B.S. Clinical Psychology, and M.S. Psychology). Also, I am a Doctor of Educational Psychology (Ph.D) with a specialty in Measurement, Evaluation and Research from Washington State University and obtained postdoctoral training at the School of Humanities and Education of Tecnológico de Monterrey. My teaching experience in psychology and education disciplines started in 2002. Since then, I have had opportunities to collaborate with several higher education institutions located in Mexico (Centro de Estudios Universitarios, Universidad Tecmilenio, Tecnologico de Monterrey), and in the United States (Washigton State University, Pullman WA., Saint Augustin College, Chicago, Il.) As a researcher, I have got training at research centers such as the Cognition and Education Laboratory (UANL), Learning and Performance Research Center (Washington State University), Measurement and Research Department (ACT, Inc; Iowa City, IA), and School of Humanities and Education of the Tecnológico de Monterrey. Currently, I am an active member of Mexico´s National Research System (SNI-C). As for other research activities, I regularly conduct reviewing activities for academic outlets as the Journal of Engineering Education or Comunicar. Also, I am a recurring contributor to prestigious conferences such as the American Psychological Association, American Educational Research Association, or the International Congress of Educational Innovation of the Tecnológico de Monterrey among other international forums.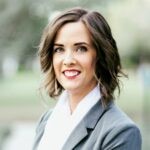 2021 Early Career Psychology Committee Chair-Elect
Lora Erickson PhD, LHMC, LCPC, is a licensed clinical mental health counselor in Illinois and Florida and associate professor of social and behavior sciences at Johnson University in Kissimmee. She is a telehealth therapist for BetterHelp, a virtual counseling platform that allows her to see clients in the U.S. and internationally. She also serves as an adjunct instructor for The Chicago School of Professional Psychology in the graduate international psychology program and Los Angeles Pacific University in undergraduate and graduate applied psychology programs. She is a subject matter expert in assessment, diversity, and ethics. She is also a member of the Institutional Review Board with Johnson University. Her clinical interests include work with children, adolescents, and young adults particularly in foster care and with histories of trauma. Her research interests include the cross-cultural study of resiliency and protective factors, particularly among youths and young adults with histories of system-based care, emergent professional identity models within the field of international psychology and related disciplines, as well as the sensitivity of qualitative methodology in trauma-based work.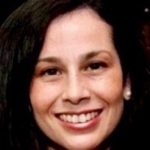 2021 Early Career Psychology Committee Past-Chair
Maria-Cristina Cruza-Guet Ph.D., research focuses on the development of community-based and integrated health care interventions for the prevention and management of HIV and other risks factors for chronic disease among individuals with co-occurring mental health and addictive disorders. Cristina participated in the assessment planning of a newly-funded RO1, where she conducted review and translation of assessment measures; in qualitative analysis, where she coded interview transcripts with the research team); the planning of second wave of data collection at the Connecticut Mental Health Center as part of a larger community-university partnership; quantitative data analysis with existing databases; development of manuscripts as first author and co-author, and grant writing. In addition, in spring 2012 Cristina wrote and was awarded a $25,000 pilot project from CIRA to collect preliminary data on co-occurring substance use and mental health disorders and intimate partner violence among Latinas. This work will provide pilot data for a subsequent NIH grant proposal. Also in 2012, Dr. Cruza-Guet accepted funding from the American Psychological Association Postdoctoral Minority Fellowship Program to further her specialization in Latinos with mental health, substance abuse and HIV.