Welcome to the Early Career Professional Page
Meet the 2022 Elected Early Career Professional Committee Chairs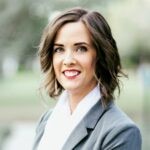 2022 Early Career Professional Chair and Representative to the Division 52 Board
Lora Erickson PhD, LHMC, LCPC, is a licensed clinical mental health counselor in Illinois and Florida and associate professor of social and behavior sciences at Johnson University in Kissimmee. She is a telehealth therapist for BetterHelp, a virtual counseling platform that allows her to see clients in the U.S. and internationally. She also serves as an adjunct instructor for The Chicago School of Professional Psychology in the graduate international psychology program and Los Angeles Pacific University in undergraduate and graduate applied psychology programs. She is a subject matter expert in assessment, diversity, and ethics. She is also a member of the Institutional Review Board with Johnson University. Her clinical interests include work with children, adolescents, and young adults particularly in foster care and with histories of trauma. Her research interests include the cross-cultural study of resiliency and protective factors, particularly among youths and young adults with histories of system-based care, emergent professional identity models within the field of international psychology and related disciplines, as well as the sensitivity of qualitative methodology in trauma-based work.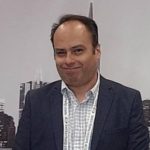 2022 Early Career Professional Past Chair
Juan Antonio Valdivia Ph.D. is a clinical/educational psychologist holding degrees from Universidad Autonoma de Nuevo Leon (B.S. Clinical Psychology, and M.S. Psychology), and a Doctor of Educational Psychology with a specialty in Measurement, Evaluation, and Research from Washington State University. He obtained postdoctoral training at the School of Humanities and Education of Tecnológico de Monterrey. He is an active member of Mexico´s National Research System (SNI-C).
2022 Early Career Professional Chair-Elect