The primary mission of the International Committee for Women (ICfW) is to identify substantive issues that affect the welfare of women globally and to recommend action to the Division. The committee promotes research, education, symposia, and projects that advance equality for women internationally and encourages the awareness and infusion of gender equity issues throughout the activities of the division.
Goals
1. Communication
2. Division Activity
3. Collaborative Research
4. Advocacy
Anyone interested in the issues that affect women and girls around the world can become a member. Students and Early Career Psychologists are encouraged to join.  Contact the Co-CHairs to join
The International Committee for Women (ICFW) is a committee of Division 52 of the American Psychological Association.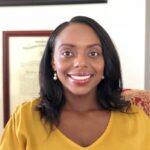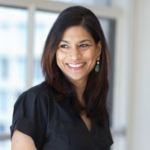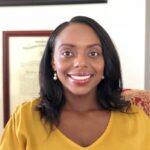 Sade Soares
Sadé Soares is a US Army psychologist who is interested in the intersections of psychology, diversity issues, organizational and leadership development, financial health, and public policy. Sadé is also the COO and co-founder of Hui Malama Advisors, the parent company to subsidiary entities which provide life, relationship, executive, and financial coaching as well as accounting and financial planning services. Sadé received her PhD in Clinical Psychology from the Uniformed Services University of the Health Sciences and her Bachelor's degree from the United States Military Academy at West Point. Sadé is actively engaged in her state and national psychological associations. She is currently the Diversity Chair for the Hawai'i Psychological Association and the Membership and Governance Representative for APA's Committee on Early Career Psychologists. Sadé is a proud wife and mother of two boys.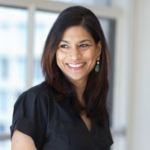 Shaifali Sandhya
Dr. Shaifali Sandhya is a University of Cambridge and University of Chicago-educated academic, psychologist, and an internationally published author. At The University of Chicago, Dr. Sandhya taught classes on international mental health, culture, and health disparities.
Dr. Sandhya's work has been featured in global media including the New York Times, Fox, CBS, US News and World Report and National Public Radio, amongst others. Her areas of expertise include: intimacy, trauma, social justice, and gender. Her best known work is the book, Love will follow: Why the Indian marriage is burning. She has collaborated with hundreds of biracial and intercultural couples and families on harnessing greater well-being, around the world.
She has been the recipient of the following awards, including: The Andrew Mellon Fellowship; Cambridge Commonwealth Fellowship; and the Rajiv Gandhi Fellowship. In 2021, Dr. Sandhya has been appointed co-chair of the Women's Committee of the American Psychological Association's International Psychology Division (or Division 52).
Her upcoming book by a major academic press examines the mental health of contemporary refugees from Afghanistan, Syria, Lebanon and Iraq resettled in western host nations.