The APA Global Citizen Psychologist Citation recognizes psychologists who are ambassadors for psychological science in their communities, bringing their professional knowledge, experience and expertise to benefit those around them by volunteering in their community at the local, national or international level.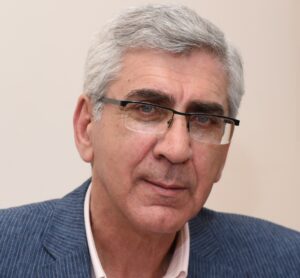 Hrant Avanesyan, PhD
Dr. Avanesyan is the Chair and Professor of the psychology department of Yerevan State University in the Republic of Armenia. Since he completed his PhD in Moscow in 1983, he has been a tireless champion of community activism in his remote region of the world—with a well-deserved reputation for using psychological science to benefit society at the national and international levels. Within the Republic of Armenia, Hrant has been an activist who led his department to apply psychological science to address social issues. In response to the COVID-19 global pandemic, he teamed with U.S. colleagues to develop a new suicide hotline to add to Armenia's mental health services. When Armenia was attacked by Azeri military–and injuries and deaths mounted–he launched a new clinical internship program to train students to deal with the grief and injury these families faced. Dr. Avanesyan also succeeded in installing in Yerevan a chapter of Psi Chi, the International Honor Society for Psychology—the first chapter of any school in a dozen nations in the region. Outside of Armenia, Dr. Avanesyan has been highly active in collaborating on community problems with colleagues in a dozen other nations, primarily in Europe. In 2009, he co-organized the peace and human rights festival, "I am a man." He has collaborated on cross-national film festivals to promote human rights, seminars to improve education, and helping foster families thrive.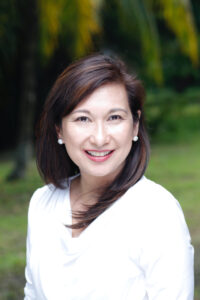 Maria Regina Hechanova Alampay, PhD
Dr. "Gina" Hechanova Alampay is a licensed psychologist and full Professor in the Department of Psychology at Ateneo de Manila University, Philippines. Her contributions to the practice of Psychology is the development of community mental health interventions stem from her firm belief in making psychological services available to those who need it most. In 2013, Supertyphoon Haiyan devastated the Philippines and affected more than a million people. As then President of the  Psychological Association of the Philippines (PAP), Gina brought together a team of psychologists from all over the country to create "Katatagan"–a resilience-based, non-specialized intervention program designed for rapid scale-up through service delivery by paraprofessionals. In 2020, she led an effort to bring the program to a digital platform in response to the COVID-19 global pandemic. Today, "Katatagan Online" is available in both synchronous and asynchronous modes and was chosen by the Department of Health to be included in its forthcoming mental health mobile app. In 2016, the Philippine government asked Gina to lead a task force to develop community-based drug treatment programs in response to a national declaration of war against drugs. The program, called "Katatagan, Kalusugan and Damayan ng Komunidad" (Resilience, Health and Care in the community), is currently being used by local government units and was adopted by the Bureau of Jail Management and Penology.