APA Elections begin September 15 – Get your voice heard – VOTE!!
Division 52 Webinar: October 12, 2002, 12:30 pm EDT – Psychologies Otherwise/Earthwise. Hosted by the D52 International Environmental Justice Committee. Register here
APA Elections
Division 52 asked Presidential Candidates and Board of Directors Candidates to answer questions about their global perspectives. Read their answers here*:
*Candidates who are Division 52 Members are marked with  *

Welcome Message from the Division President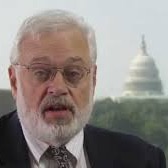 Thank you for visiting the Division 52 website. As APA attempts to become more international, our division, the International Psychology Division, is critical to that effort. We understand and appreciate the diverse activities of psychologists worldwide. Among our goals is to facilitate and sponsor communication and interaction among the world's psychologists. This year, our division is 25 years old! While that feels like a real accomplishment, it also reminds us that there was no such division in APA for the first 105 years of its existence. The United States of America, has sometimes been known as an isolationist country. Our division endeavors to open doors to better understand and appreciate the entire world.
SIGN UP HERE – for involvement in Division 52 committees, task forces, or other activities
2019-12-22