Welcome to the Early Career Professional Page
Meet the 2023 Elected Early Career Professional Committee Chairs
2022 Early Career Professional Committee Chair and Representative to the Division 52 Board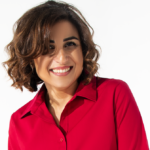 Dr El-Kour is a recognized expert, social scientist, and athought leader in population health and nutrition. A champion of systems' thinking. Highly skilled at innovating frameworks to transform processes and leverage technology to maximize effectiveness and outcomes. For over 20 years, Dr. El-Kour has delivered progressive strategies integrating and aligning complex humanitarian and development programs and projects on behalf of the United Nations, international, governmental, and non-governmental agencies with a behavior change focus. Dr. El-Kour completed her masters and doctoral studies in Psychology at Fielding Graduate University and has evolved her technical specialty to address the changing healthcare and food systems landscape, incorporating international and media psychology and technology to population health and humanitarian programming to effect regulatory and policy changes and drive population behavior change. She currently serves as a global advisor at Aga Khan Foundation. More information: https://www.tatyanaelkour.com/.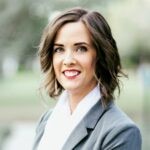 2022 Early Career Professional Committee Past-Chair
Lora Erickson
Chicago School of Professional Psychology, Denver, Colorado
Dr. Erickson is a licensed clinical mental health counselor in the states of Illinois, Florida, and Colorado, an international psychologist, and a professor.  She currently teaches full time for The Chicago School of Professional Psychology (TCSPP) in the Master of Arts in Psychology program for the online campus.  She is also a dissertation committee reader with TCSPP in the international psychology doctoral program. She provides clinical services on a telehealth platform through Higher Ground Wellness. Her research interests include the cross-cultural study of resiliency and protective factors, emergent professional identity models within the field of international psychology, Animal Assisted Intervention stress reduction techniques, social dislocation, and migration with dignity.  She currently resides in the Denver-metro area.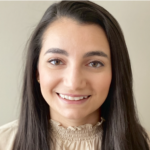 Early Career Psychology Committee Chair-Elect 2023
Rawan Atari-Khan, PhD, LP
Marquette University, Wisconsin, USA
Dr Atari-Khan, Ph.D., is an Assistant Professor of Counseling Psychology at Marquette University and a licensed psychologist in the state of Wisconsin. In her research endeavors, she uses a cross-cultural psychology framework to critically consider how commonly referenced models and measures of mental health fall short in capturing meanings of wellbeing and healing for ethnically and racially diverse communities in the United States. She is particularly interested in the mental health of Arab, Middle Eastern and North African (MENA) immigrant and refugee communities in the U.S., and has focused on topics of wellbeing, resilience, and ethnic identity development. More information about Dr. Atari-Khan's work can be found here: https://dratarikhan.wordpress.com/