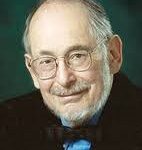 The Henry David International Mentoring Award is presented annually to a member or affiliate of Division 52 who plays an exceptional mentoring role in an international context. Deadline April 15
Description
Henry David was a founding member of Division 52 and a significant contributor to international psychology. In honor of his contributions, Division 52 established the Henry David International Mentoring Award. The Award is presented annually to a member or affiliate of Division 52, who plays an exceptional mentoring role in an international context.
Mentoring may be defined by any of the following activities:
A psychologist who has served as a mentor for international students or faculty member for at least three years.
A psychologist who has mentored students in the area of international psychology, by training, educating, and/or preparing students to be active participants in international psychology.
A senior psychologist who has mentored early career psychologists who are now functioning as international psychologists.
OR
An international psychologist working outside of the United States who serves as a mentor on his/her campus or at his/her agency.
The Award
The award recipient will be recognized at the Division 52 Award Ceremony at the APA convention.
Nomination Process
Nominations should include
A 250 word cover letter
Nominee's CV
3 letters of endorsement from former or current mentees.
Submit nominations materials here. The deadline is April 15 (https://www.surveymonkey.com/r/HenryDavid2020)
Questions? Please email Mentoring Award Committee Chair, Seong-in Choi at schoi@springfieldcollege.edu.
The Henry David Mentoring Award Committee will review the nominations, and their recommendation will be reported to the Division 52 Board of Directors.
Division 52 International Mentoring Award Recipients
2020: Vaishali Raval, Ph.D.
2019: Chiachih DC Wang, Ph.D., University of North Texas
2018: Judith Gibbons, PhD, St. Louis University, Emerita
2017: Ronald P. Rohner, PhD
2016: Helene Hoi-Lam Fung, PhD (non-U.S. based); Irene Lopez, PhD (U.S. based)
2015:
2014: John Romano, PhD; Diana Zelman, PhD
2011: Lawrence Gerstein, PhD; Tara Pir, PhD; Harold Takooshian, PhD
2010: Florence Denmark, PhD Raymond Fowler, PhD; Anthony Marsella, PhD
2009: Helen Verdeli, PhD
2008: Puncky P. Heppner, PhD
2007: Ani Kalayjian, PhD
2006: Kathleen Malley-Morrison, PhD
2005: (None)
2004: (None)
2003: Judith Torney-Purta, PhD; Narasappa Kumaraswamy, PhD
2002: Michael J. Stevens, PhD