Summer 2022 – Volume 26, Issue 2
Editors: Joyce Yip Green and Erinn C. Cameron
The Changing World
APA Division 52 Global Citizen Psychologist Citation 2022
2022 Division 52 Award Winners
Newly Elected Division Officers (2023-2025)
APA 2022 Convention
International Licensing Guidelines: Working and Volunteering in International Settings
Symposium Promoted Psychological Science at the United Nations

UN International Day of Reflection on Genocide at Columbia University
Webinar examined gender-based violence experienced by forcibly displaced people
Early Career Professional News
Psychological Implications of Anti-Asian Hate Crimes
Ukrainians Bordering on Anti-Black Racism
D52 Poster Contest Winners at the Western Psychological Association
Save the Date: AMENA-PSY 2022 Conference
Psi Chi's NICE: CROWD
16th Annual International Interdisciplinary Conference on Clinical Supervision
APA Committee on International Relations in Psychology Outstanding Dissertation Award
Poetry by Lisseth London, PhD
Poetry by Emily Lutringer
---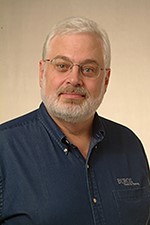 Message from our President
Kurt Geisinger, PhD
The Changing World
We are all familiar with the idea that the world is changing rapidly. For those of us of a certain age, and let me simply say I was in graduate school from 1972-1977, we have noted the changes with an alternating certain amount of joy, sadness, surprise, and shock. Communication and digitalization particularly have impacted the world to permit communication in a manner that was unimaginable decades ago. When I was in graduate school, an office mate of mine was interested in the work of a former APA President and significant scholar at Stanford University, Lee J. Cronbach. He wrote Cronbach a letter, never really expecting a reply. Perhaps a month later he received a reply via what is now known as snail mail. Cronbach handwrote his reply on the back of a used envelope and began the message saying something like, I am in a really boring faculty meeting and thought I would share my thoughts on the intellectual issue you raised.  Today, it is common for similar scholars to receive dozens of such emails direct to their e-mailboxes every day. I recall a sitting APA President, Alan Kazdin, more than a decade ago stating that he spent approximately four hours a day responding to emails every morning. And just as surprising for some of us is the ease of communicating overseas. I spent the 1970-71 academic year studying in Marburg, Germany as a matriculated student at the Phillips Universität. When I wanted to communicate with those in the States, I wrote letters and received replies if I was lucky in two weeks. I had to write the Phillips University a couple of years ago, and they replied to my email within a day. We have not yet figured out a way to get around the "time-zone" problem yet, however. Having attended a few worldwide conferences virtually the past two years, I have tired of getting up at 2:00AM to attend a session or deliver a talk. On the other hand, the present method of communication—that is, writing a column for a newsletter—is old school, and therefore fits a grizzled old guy like myself.
Our two program co-chairs for the 2022 Division 52 sessions at the APA Convention, Drs. Joyce Green and Scarlett Choi, have done an outstanding job in putting together our international program for the convention in Minneapolis. Coming to the conference too is old school, but attending conferences tends to be a great way to meet people whose work students have read in classes, to confer face-to-face with colleagues and friends, to motivate oneself to participate actively in the scholarly psychology community, and even to motivate oneself to get that paper out to a journal or finish one's degree after returning home. I hope you will come to the convention, participate, leave with new friends and colleagues, and a desire to participate in our division.
One change that is a great one is that Division 52 is 25 years old this year! That is an accomplishment. Speaking as a citizen of the United States, we have had a checkered record in terms of our international relationships. After World War I, the United States refused to join the League of Nations. It took the United States years to decide to enter World War II. During the 1960s, driving around the United States, one often saw billboards telling the U.S. to get out of the United Nations. And APA did not even have an international arm that attempted to focus APA on worldwide psychology until 25 years ago! If indeed the fact that we as members of Division 52 have encouraged a new and international focus for APA is not reason to celebrate, I am not sure what is! See you in Minneapolis!
Congratulations to the 2022 recipients of the APA Division 52 Global Citizen Psychologist Citation!
The APA Global Citizen Psychologist Citation recognizes psychologists who are ambassadors for psychological science in their communities, bringing their professional knowledge, experience and expertise to benefit those around them by volunteering in their community at the local, national or international level.
Dominique Eugene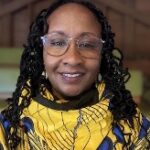 Dominique Eugene, Ph.D., a multicultural Haitian American based in South Africa, is an early career clinical psychologist, a licensed marriage and family therapist, a registered play therapist and supervisor, a certified trauma specialist, and an infant-family and early childhood mental health specialist focused on community well-being in low-mid income countries. She has co-edited a book on mass trauma and emotional healing as well as written articles and presented at international conferences in the areas of play therapy, disaster and mental health, intimate partner violence, depression and cultural disparities. After obtaining her doctorate from Fielding Graduate University in 2018, where she is also Institute for Social Innovation Fellow, Dr. Eugene was named a Global Health Fellow on behalf of the Harvard University, Boston University, Northwestern University, and University of New Mexico (HBNU) Global Health Fellows Consortium. Her current research in the Department of Psychiatry at Stellenbosch University, South Africa, focuses on the prevalence of female offenders of intimate relationship violence. Dr. Eugene maintains active professional in the United States as well, serving on the board of the California Mental Health Advocates for Children & Youth (CMHACY), chairing the California Association of Infant Mental Health (CALAIMH) Social Justice Committee, and serving on the Board of Directors of the Association of Traumatic Stress Specialists (ATSS). Dr. Eugene's work history and training demonstrates a steadfast commitment to enhancing ethnic, cross-cultural, and socio-economic diversity within the field. She exemplifies the promise of Global Citizen Psychologists effecting change both at home and abroad.
Iva Žegura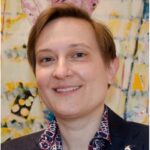 Professor Iva Žegura is a specialist in clinical psychology at the University Psychiatric Hospital Vrapče in Zagreb, Croatia. Žegura has distinguished herself as a scientific and professional voice focused on protecting and promoting human rights and social justice for LGBTQI+ minority populations in the Balkans. Professor Žegura has been actively involved in several professional organizations for nearly two decades. She currently serves as Head of Section for clinical psychology in the Croatian Psychological Association (CPA) and also helped establish, and serves as Section Deputy Head of, the CPA Section for the psychology of sexuality and gender. Outside of CPA, Žegura is also active within the Section for Psychology of Sexual Orientation and Gender Diversity of the Serbian Psychological Association, serves on the Executive Committee of EPATH (European Professional Association for Transgender Health), and is active in the World Professional Association for Transgender Health (WPATH). Beginning this year Professor Žegura represents CPA in the International Psychology Network for LGBTI Issues (IPsyNet). And in just the last year, in collaboration of CPA with the European Federation of Psychologists' Associations (EFPA) Board of Cultural and Ethnic Diversities, she organized a symposium to support colleagues in dealing with the consequences of two devastating earthquakes in Croatia and the COVID-19 pandemic. Professor Žegura is a true Global Citizen Psychologist and ambassador for psychological science, volunteering her professional knowledge, experience and expertise at the local, Croatian and international level in aid of marginalized populations.
Congratulations to the 2022 Division 52 Award Winners!!
The following individuals will be recognized with Division 52 Awards at our Business Meeting, August 6, at 10am, during the APA Convention 2022 in Minneapolis, MN.  We congratulate them for their contributions to international psychology.
Outstanding International Psychologist Award
Fred P. Bemak, EdD (USA)
Sylvia Xiaohua Chen, PhD (Outside USA)
Outstanding Early Career Psychologist Award
Brieanne Kohrt, PhD
Anastasi Graduate Student Research Award
Early Graduate Student: David Benitez, MS
Jean Lau Chin Award for Outstanding Psychologist in International Leadership Contributions
Charles Super, PhD
Sara Harkness, PhD
Jean Lau Chin Award for Outstanding Graduate Student in International Leadership Contributions
Daniel Balva, MS
Student International Research Award
Graduate Student Winner: Hayoung Kim, MA International Student in U.S.)
Undergraduate Student Winner: Gabriel Medianero (Panamá)
Honorable Mention: Julio Andrés Gómez Henao (Colombia)
APA Convention Registration Scholarship (Non-Division 52 Student Member)
Erick Mejía Reyes (El Salvador)
Laura Cecilia Henríquez (Dominican Republic)
APA Convention Registration Scholarship (Division 52 Student Members)
Rita Rivera (International Student in U.S. from Honduras)
Julio Andres Gómez Henao (Colombia)
Gabriel Medianero (Panamá)
Marija Davcheva (Spain)
Megan Hall (USA)
Division 52 International Scholars Student Membership Scholarship
Sijia Li (China)
Polina Beloborodova (International Student in U.S. from Russia)
Riwa Haidar (Lebanon)
Jasagam Kaur (India)
Cleno Couto (Brazil)
Monique Guimarães (Brazil)
Jordan Brathwaite (Barbados)
Laura Cano (Colombia)
Juan Giraldo (Colombia)
Aseye Amoah-Noakye (Ghana)
Congratulations to the Newly Elected Division 52 Board!
2023-2025
President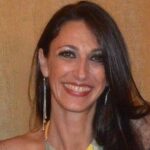 Giuseppina (Pina) Marsico, PhD
University of Salerno-Italy

Vice President for Communication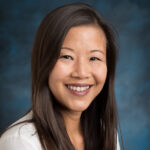 Joyce Yip Green, PhD
Loyola Marymount University-USA
Early Career Psychology Committee Chair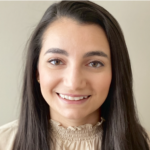 Rawan Atari-Khan, PhD
Purdue University-USA
Vice President for Initiatives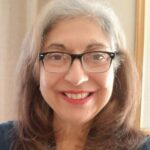 Julie Hakim-Larson, PhD
University of Windsor-Canada 
Secretary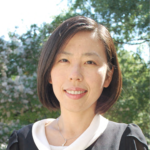 Yu-Wei Wang, PhD
University of Maryland-USA

Student Committee Chair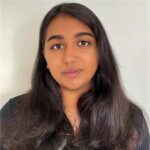 Neha Srinivas, BA
Fairleigh Dickinson University-USA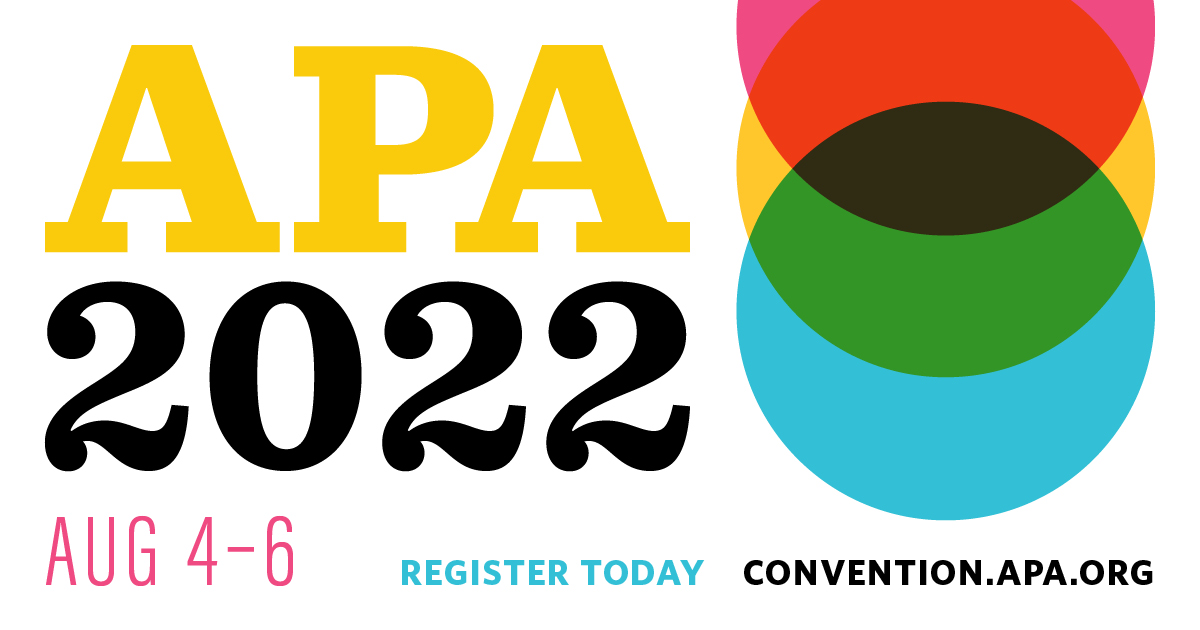 Celebrate 25 Years of Division 52 at APA Convention in Minneapolis, MN!
———————————
We are excited to announce Division 52's programming for APA 2022!
Our can't miss sessions will focus on international psychology and global mental health utilizing mainstream scientific and indigenous approaches.
Division 52 Selected Symposia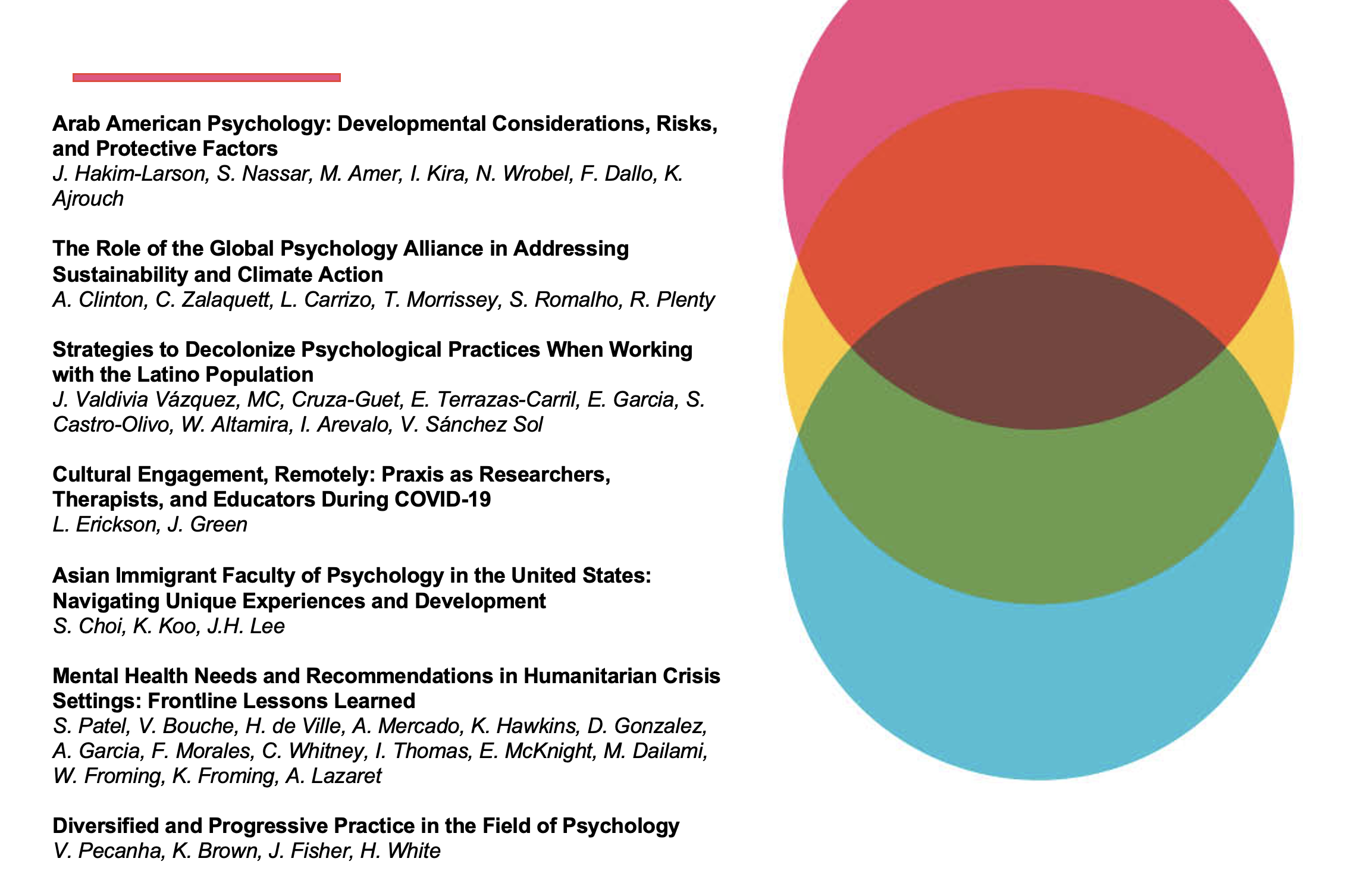 Division 52 Co-Sponsored Programs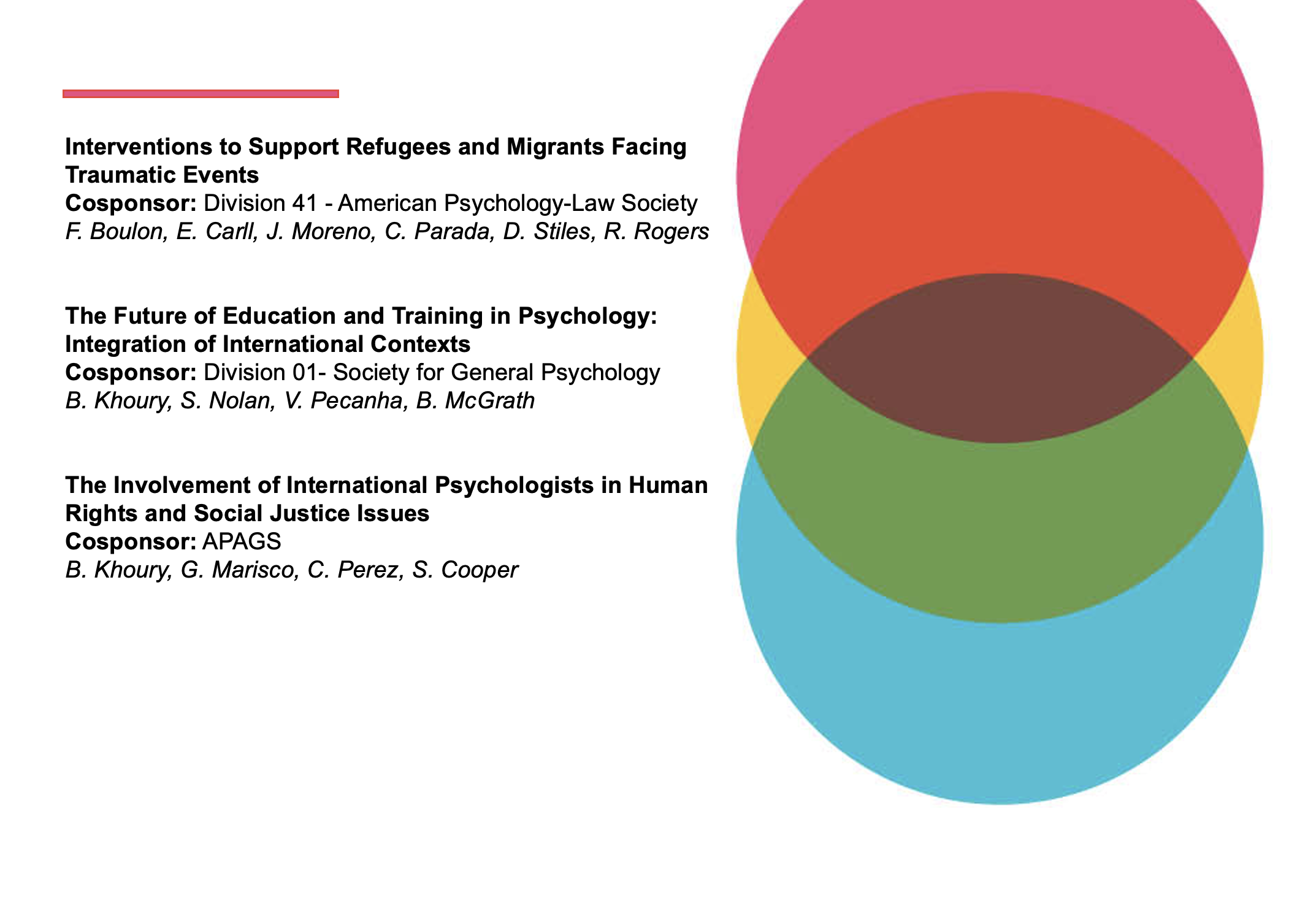 To learn more about Division 52's programming, including posters, suite programs and social hours visit Div52.net
Register now at convention.apa.org.
Volunteer six hours of your time and receive free all access registration for APA 2022!
APA is looking for in-person volunteers to work during APA 2022 in Minneapolis, MN, during the dates of Wednesday, August 3 – Saturday, August 6. If you wish to volunteer, please complete the online form by June 20. If we need your assistance, you will be notified of your work assignment by mid-July.
https://convention.apa.org/pricing#volunteer
International Licensing Guidelines: Working and Volunteering in International Settings

by Daniel Balva, Dr. Richa Khanna, and Dr. Brigitte Khoury
International work and travel have always appealed to psychologists from various backgrounds, and recently, with the increasing number of crises and disasters in the world and the growing need for psychological services, many have considered moving permanently or volunteering short-term to offer their services to populations in need. However, such individuals are rarely prepared in terms of work conditions, licensure and guidelines of practice, language differences, and cultural adaptation.
The pressing need for information on practice guidelines to facilitate the work of psychologists abroad has been evident, and as such, one of Dr. Khoury's Presidential Initiative focused on the creation of a comprehensive document that would highlight this information from various countries and serve as a reference to all colleagues who need it. Besides collecting licensing information, the aim of Dr. Khoury's initiative was to promote cultural sensitivity among psychologists and psychology trainees to foster a better understanding of nuances behind psychology practice globally, while also increasing cross-cultural communication between psychologists, thereby also creating opportunities for future collaborations.
Through this initiative, a survey was sent to national members within the International Union of Psychological Associations, individual psychological associations, universities, Ministries of Health, authors of psychology-focused scholarly articles, and psychologists listed within private practices—across the globe. This resulted in responses from 56 different countries across Africa, Asia, Europe, North America, Latin America and the Caribbean, and Oceania. Findings from the survey indicated that 34 countries (61% of respondents) had established licensure regulations, 16 countries did not have established licensure regulations (28% of respondents), and 6 countries (11% of respondents) had unclear responses.
It was noted that educational training requirements to become a psychologist varied among countries, including within countries in the same continent (e.g., some countries require a bachelor's degree, whereas others require a master's degree or a doctoral degree). Of note too, was the fact that some countries indicate the completion of "university" while others specify the number of years to be completed. Another important finding was the overseeing of licensing regulation or criteria—whether this be done by a licensing board or a regulatory board where licensure may not yet be implemented. As one can imagine, titles for psychologists differ among countries and certain subfields of psychology are not present among all countries. Lastly, what was indicated by some respondents was the impact of COVID-19 on licensure and licensure flexibility as it relates to the offering of telehealth services and the potential for continued adaptation of licensure regulations.
Studying psychology licensure around the world serves as an important marker for where our profession currently stands through an international lens, and this project provided an important understanding of missing pertinent gaps within the profession of psychology. Further, this initiative has showed the value of cross-cultural and professional collaboration to better inform our profession, and we are grateful to the psychologists around the world who helped contribute to this meaningful project. For more information about the International Licensing Guidelines: Working and Volunteering in International Settings, please visit https://div52.net/international-licensing-guidelines/ .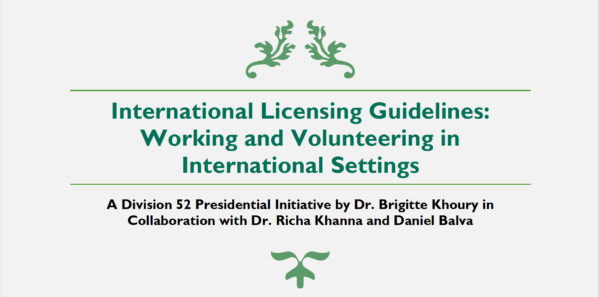 Symposium Promoted Psychological Science at the United Nations
by Harold Takooshian & Elaine P. Congress
Fordham University
On March 5, 2022, the annual meeting of the Eastern Psychological Association in New York City hosted an 80-minute symposium on "Promoting international psychology: The United Nations and beyond," where 29 participants heard seven presentations prepared by 16 experts on diverse global topics.
Most of these experts co-authored a chapter in a bold new series of books launched by the Psychology Coalition at the UN (PCUN), and published by Information Age Publishing—a global firm headed by esteemed publisher George F. Johnson.  This book series focuses on "Behavioral Sciences in the global arena," describing how behavioral scientists can deepen our understanding of timely global problems in the UN's 17 Sustainable Development Goals (SDGs)—such as mental and physical health, poverty, education, gender equality, and climate.
This PCUN symposium was welcomed by Fanli Jia, Chair of the EPA international program. It was chaired by Harold Takooshian of PCUN. The seven presentations examined: (1) The history of the UN (Harold Takooshian), (2) Students at the UN (Elaine Congress, Shenae Osborn, Dalton Meister), (3) coping with COVID-19 (Lauryn Garner, Dean McKay, Charlene Minaya), (4) HIV/AIDS in Africa (Comfort Asanbe, Nicholas Yip), (5) Forced migration of women (Marciana Popescu, Dana Alonzo, Allison Adler), (6) Indigenous approaches to mental health (Rashmi Jaipal, Ningsangrenia Longkumer), (7) Suicide prevention (Ani Kalayjian, Hrant Avanesyan).
This PCUN symposium included a book-signing of three new books on international psychology. For any details on the topics in this PCUN symposium, contact the speaker directly (below), or takoosh@aol.com . For details on PCUN: www.psychologycoalitionun.org. For any details on the PCUN book series: www.infoagepub.com/series/International-Psychology    For details on the 15th annual PCUN Psychology Day at the United Nations webinar this April 21: https://www.unpsychologyday.com/
EXPERT CONTACTS: Elaine Congress (congress@fordham.edu), Lauryn Garner (LGarner@fordham.edu), Comfort Asanbe (comfort.asanbe@csi.cuny.edu ), Marciana Popescu (popescu@fordham.edu ), Rashmi Jaipal (rashmijaipal@gmail.com), Ani Kalayjian (DrKalayjian@meaningfulworld.com,), Harold Takooshian (takoosh@aol.com).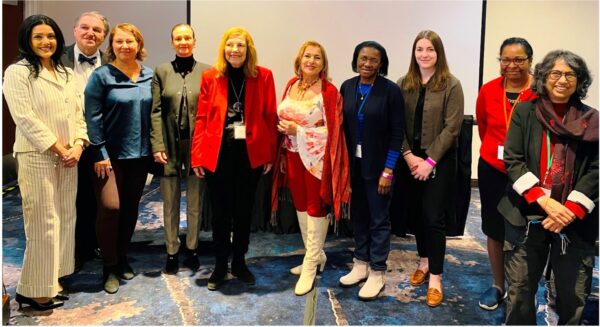 United Nations International Day of Reflection on Genocide
7 April 2022
by Samer Sabbour, Kokila Sharda, and Dr. Ani Kalayjian
The Association for Trauma Outreach & Prevention (ATOP) 
On 7 April 2022, a program for United Nations International Day of Reflection on the 1994 Rwandan Genocide was held at Columbia University School of International and Public Affairs. The event also commemorated the Ottoman-Turkish Genocide of Armenians, Greeks & Assyrians, and The Holocaust. Over 70 attendees were present in person, and another 50 participants joined via Zoom. The panel began with a candle lighting ceremony by Columbia University's Rwandan students of the African Development Group emphasizing the message of hope and honoring the victims of the genocide.
After this, Her Excellency, Ms. Amina J. Mohamed, Deputy Secretary General of the United Nations welcomed the attendees with an inspiring pre-recorded address, where she spoke on the importance of genocide awareness. In attendance was H.E. Mr. Claver Gatete, Ambassador and Permanent Representative of the Republic of Rwanda to the United Nations, who delivered one of the keynote presentations.
Mr. Gatete was asked several questions by the moderator. One of the most important questions he discussed highlighted the way in which Rwandans looked to achieve justice and reconciliation following the genocide. Mr. Gatete pointed out that the International Criminal Tribunal for Rwanda, responsible for trying the perpetrators of the genocide was not an adequate tool for achieving reconciliation. Not only were its proceedings very time consuming and slow, but they also cost a considerable amount of money and resources. Mr. Gatete asserted that Rwanda could have benefitted from having access to the money and resources directly. Instead, Mr. Gatete emphasized that the Gacaca Courts or the "grass courts" were a far more effective means of achieving justice and reconciliation. In these courts, community leaders representing the victim and the perpetrators met in a public space in their community and subsequently resolved the grievances experienced. Because of the large number of perpetrators involved in the Rwandan Genocide, trying everyone would have taken more than a hundred years! These courts served as a way for communities and individuals to discuss their issues and work towards achieving a fair resolution. This is particularly important because during the genocide, it was very common that neighbors and even family members would have killed one another thereby damaging relations in communities across the nation and traumatizing Rwandans across the country.
*for the full summary, please see attached
Webinar examined gender-based violence experienced by forcibly displaced people

by Kim Baranowski & Harold Takooshian
Psychology Coalition at the United Nations
On 7 April 2022, 38 participants across 11 time zones and six nations—from Los Angeles to Istanbul– participated in a webinar, titled "Gender-based violence: Supporting refugees and asylum-seekers."  
This webinar was sponsored by the Psychology Coalition at the United Nations (PCUN). The event was organized and chaired by Kim Baranowski of Teachers College, Columbia University in New York City, and the Mount Sinai Human Rights Program. [See Note 1 below.] 
Participants were welcomed by two experts: (1) Tara Pir, the founding Director of the Institute for Multicultural Counseling and Education Services (IMCES) in Los Angeles, emphasized the importance of services for refugees. [2] (2) Harold Takooshian, an officer of PCUN, described the importance of a two-way flow of communication between U.N. leaders and behavioral scientists, and the new PCUN webinar and book series designed to increase this flow. [3,4,5] This webinar brought together 3 experts on human rights.
Kim A. Baranowski, PhD, ABPP, noted there are currently an estimated 82.4 million displaced persons in the world and that the conditions that lead to forced displacement also increase the risk of gender-based violence. To qualify for asylum in a new country, they must past persecution or a well-founded fear future persecution in their country of origin.  She noted that psychologists' forensic evaluations can provide documentation of evidence of human rights violations—often contributing to increased grant rates of protected immigration status when submitted as a part of asylum applications.
Carolina M. Corrales, MA, of the University of Utah noted that there is an estimated 48 million internally displaced persons (IDPs) globally, with 7.9 million living in the nation of Colombia.  She described how "Participatory Action Research" can reflect a social justice-oriented response to collaborating with women who have been exposed to gender-based violence,
Elizabeth K. Singer, MD, MPH, of the Icahn School of Medicine and the Mount Sinai Hospital System described the current "refugee crisis" facing the USA, and the often-harsh conditions experienced  by those held in the 220 immigration detention centers around the USA. Dr. Singer suggested ways clinical professionals can partner with legal teams to advocate for asylum seekers who are currently detained.
This global webinar was hosted by the Mount Sinai Human Rights Program, as part of the PCUN webinar series addressing diverse global issues.  Due to the sensitive nature of this topic, no recording was made of this webinar.  For any details, please contact Dr. Baranowski at kab2161@tc.columbia.edu
—————————
** Notes: 1. MSHRP : https://mountsinaihumanrights.org/our-team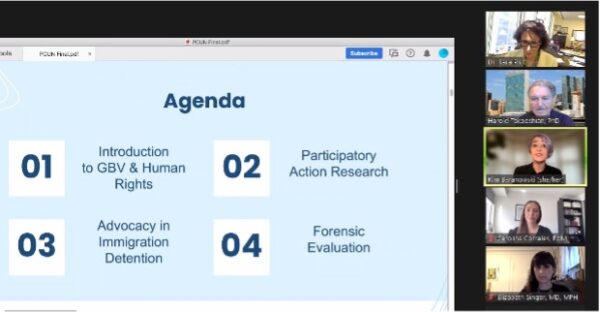 Early Career Professionals News
Do you know what the United Nations Sustainable Development Goals are? The SDGs are a set of universal call of actions the United Nations established in 2015 to end poverty, protect the planet, and work to cultivate a world that by 2030 all people enjoy peace and prosperity. Among these 17 SDGs are several calls that directly impact our work as psychology professionals; for example, there area goals seeking to promote good health and well-being (#3), quality education (#4), gender equality (#5), peace, justice, and strong institutions (#16). The SDGs integrate an international scope by nature; therefore, it results important for Division 52 Early Careers Psychologists to become familiar with these kind of global programs as they describe immediate effects to our professional community.  As Division 52 ECPS we must take advantage of our global perspective and interest to extend a promissory career track beyond traditional paths professionals and recognize training opportunities emerging to prepare international psychologists for leading programs designed to achieve this UN agenda.
Currently, a variety of specialized trainings are offered globally that include many settings from academia to field activities.  Some examples you can find easily on the web shows current calls as the University of Southern Denmark invites applications for a postdoc position to work in the field of circular women entrepreneurship for its project "Circular Economy and Women Entrepreneurship for the UN SDGs (CEWE-UN SDGs)" (https://www.sdu.dk/da/service/ledige_stillinger/1187217), or the United Nations Relief and Works Agency post seeking for a Consultant-Gender Assessment of Community Based Organizations – International Consultancy, a position designed to work on social affairs, women's empowerment, and gender mainstreaming areas (https://www.impactpool.org/jobs/804031). Check out these international programs, opportunities, and needs occurring everywhere and take a chance as international ECPs to consider extending and strengthening the impact we, as community, can do for a global multidisciplinary necessity of specialized professionals. To learn more about the UN SDGs see: https://www.undp.org/sustainable-development-goals
Further, please note that May 22-28  2022, health ministers from around the world gathered for the annual World Health Assembly (WHA) to discuss the world's most pressing health issues. In 2021, COVID-19 was a key topic of discussion, but given the impact of the pandemic on mental health, ministers discussed mental health more extensively than any previous assemblies. This year, emphasis was on delivering strategies to address the global shortage of healthcare workforce, including mental health and international psychology workforce, in addition to the need to invest more resources in non-communicable diseases, including mental health disorders. As ECPs, we have the obligation to stay abreast with global discussions and platforms where we can influence the positioning of strategic action towards mental health and international psychology.  More information is available at World Health Assembly (who.int)
-Tatyana, Lora, & Antonio (2022 Division 52 ECP Trio)
PS—Please join us on Friday, June 24 for a Town Hall event entitled, "How'd You Get That Job?" where we will be learning from a robust panelist of ECPs working nationally and internationally, furthering the UN Development Goals!
Division 52 Student Highlights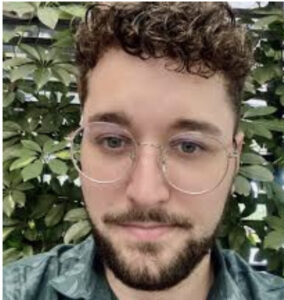 Cleno Couto is one recipient of a Division 52 International Student Membership Scholarship for 2022. He is currently a Ph.D. student in Social, Work, and Organizational Psychology at the University of Brasilia (SWOP/UnB), Brazil. He has a master's degree in Social, Work, and Organizational Psychology from the University of Brasilia (SWOP/UnB) and is a psychologist from the Centro Universitário de Brasília (UniCEUB). Cleno is also involved in several student representation duties at institutional committees and is interested in researching social and political psychology, especially in the following subjects: collective action, system justification, political radicalization, morality, and media. He was also recently nominated for Division 52's new Scientific Committee for Cross Cultural Research.
Division 52 2022 International Student Membership Scholarship Recipients
Sijia Li (China)
Polina Beloborodova (International Student in the U.S. from Russia)
Riwa Haidar (Lebanon)
Jasagam Kaur (India)
Cleno Couto (Brazil)
Monique Guimarães (Brazil)
Jordan Brathwaite (Barbados)
Laura Cano (Colombia)
Juan Giraldo (Colombia)
Aseye Amoah-Noakye (Ghana)
Division 52 2022 Student Award Recipients
We also want to congratulate the Division 52 student award winners for 2022!
International Research Award
Graduate: Hayoung Kim (International Student in the U.S.)
Undergraduate: Gabriel Medianero (Panamá)
Honorable Mention: Julio Andrés Gómez Henao (Colombia)
Anastasi Graduate Student Research Award
Early Graduate Student: David Benitez (Mexico)
Congratulations! We look forward to working with all of you and we thank you for your service to international psychology!
Division 52 Webinars are hour long informational and skill building sessions.
They are open to the public. There is an opportunity for discussion with the presenter.
International Perspectives in Psychology: Research, Practice, Consultation
Ines Meyer, School of Management Studies, University of Cape Town, South Africa
Stuart C. Carr, School of Psychology, Massey University, Aotearoa/New Zealand

Issues 2 & 3 of 2022
The 'great resignation' has even affected Issue 2 (April 2022): It has caused delays at the printing company, but the online issue is out (https://econtent.hogrefe.com/toc/ipp/current). Issue 3 (July 2022) will be a special issue on 'Psychology and the COVID-19 Pandemic – A Global Perspective', guest-edited by Lawrence Gerstein and Falu Rami, with an editorial by the guest editors. A large number of manuscripts were received for this call, and some of these are included as a special section in Issue 2.
Submission for manuscript proposals for another special issue just closed: "Building an Equitable Global Psychology: Giving Voice to Indigenous Psychology in Southeast Asia", guest-edited by Rachel Sing-Kiat Ting, Kuang-Hui Yeh, and Elizabeth Jones. We would like to publish equivalent special issues which cover other regions of the world in future. If you are interested in serving as guest editor for one of these please get in touch with us (ines.meyer@uct.ac.za; s.c.carr@massey.ac.za). Of course and as always, we also welcome general article and policy brief submissions.
Psychological Implications of Anti-Asian Hate Crimes
by Scarlett (Seong-In) Choi, Ph.D.
Springfield College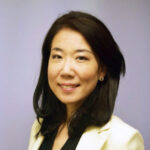 The recent racist massacre at Buffalo, NY terrified us again while the shocks and scars from all the hate crimes in the past few years are still ongoing. As a PsyD Counseling Psychology program director at Springfield College, I sent out a director's message to my program community in the spring 2020 following the murder of George Floyd, and then another message in 2021 following the mass shooting in Atlanta of 8 people, 6 of whom were Asian American women. 
These repeated hate crimes leave us with a deep feeling of sadness, anger, fear and helplessness. In remembrance of the 1 year anniversary of the Stop AAPI Hate movement, today I'd like to take a chance to reflect on psychological implications on hate crimes against Asians. 
Even after the tragic incident in Atlanta, anti-Asian hate crimes are still ongoing. In the spring in 2021, within only one month there were four known attacks on Asian Americans in New York City alone: One Asian American was assaulted with a hammer by a stranger on the street; two older Asian American women waiting at a San Francisco bus stop were stabbed by a stranger; and in Maryland, again two older Asian women were repeatedly attacked with a cinder block at a local store. Studies showed that anit-Asian hate crimes surged by 164% across the major U.S cities during the first quarter of 2021, and there were 3800 anti-Asian racist incidents in past years. 
Some may attribute the increased anti-Asian hate crimes to the recent COVID pandemic. In fact, to the contrary, the history of hatred toward the AAPI community has been long, evidenced by all the anti-Asian laws in the early immigration history of the United States. In addition, studies in the early 2000's revealed that Asians were the least preferred racial group by most Americans for a hypothetical candidate for the President of the United States, for a potential new neighbor, and for a potential family member by marriage. What all these findings indicate is one consistent message: "you are not American, you are not our ingroup, you don't belong here." Therefore, the recent increase of the anti-Asian racism is only the increased manifestation of the deeply rooted animosity toward the AAPI community. As psychology says, people are likely to turn their frustration into aggression under stress (such as the pandemic), especially toward outgroup members and the least powered targets. It is noteworthy that victims of the anti-Asian hate crimes are mostly women, especially elderly women. 
Despite the long history of racism, anti-Asian racism has been understated for a long time compared to other types of racism. Asians are often excluded from discussions about minority issues, and Asians' racial experiences are often invalidated. Thus, Asians are essentially both targeted and invisible at the same time. In the eyes of hatred this makes Asians an easy target because they are invisible. Because no one would listen to you nor stand up for you. Recall the building security guard in New York City who shut the door on watching an Asian elderly woman being brutally beaten by a random man on the street right in front of the building. This is the exact representation of what the AAPI members are experiencing in this country. People don't care Asian issues because they don't perceive AAPI members as part of their ingroup or neighbor, and they have shut their eyes to anti-Asian racism, just like the security guard shut the door upon the victim.
Asian immigration history is, however, American history. All Americans, except indigenous people, are immigrants or children of immigrants. Anti-Asian violence is, therefore, not a particular racial group's issues that are unrelated to you, but something that can happen to all of us – either as a victim or as a perpetrator even without our awareness. It is also noteworthy that most victims of the anti-Asian violence are weaker, older, and less advantaged, women. This is the exact opposite to the model minority stereotypes about Asians which frames Asians as a successful group, and, as a result, makes them a target of jealousy and deprives them of societal protections, cares and support warranted for minority groups. Victims of violence, however, are often the most vulnerable and underprivileged populations, as they are easy targets. In this sense, the hate crimes against the Asian community (especially, older women) are symbolic representation of the violence against the weakest group.  Certainly, the movement to end anti-Asian violence is in solidarity with, not isolated from, the ongoing hate and violence against all racial, ethnic, cultural minorities and underrepresented people who are easily considered as outsiders, invisible, and marginalized. 
The repeated racial violence and the persevering effort to stop it call for collective efforts of the International Psychology community. The COVID pandemic reminded us that we are the world. What happens in one region of the world is not only limited to that region, but affects everyone around the globe. The ongoing hate crimes and wars call for International Psychologists' attention to the news and resources on the APA website and each country's local resources.  Together we can employ actions to support the victims and advocate for humanity at large.  
Ukrainians Bordering on Anti-Black Racism
by Firpo Carr, PhD
In the fluid nightmare that has entrapped Ukraine, the world simultaneously mourns and is numbed by the tragic loss of life. In this context, another tragedy has emerged as one realizes, enigmatically, that victimhood is not restricted to Ukrainians fleeing Sheol.
The Ukrainian government's anti-Black racism has victimized Africans attempting to leave the war-ravaged country. Soldiers at border crossings ordered Blacks to step aside to allow Ukrainians to pass first. This troubling situation has escaped front-page headlines or has been banished to an obscure corner of media world, away from public notice. To be sure, such vain pain from Ukraine is not a good look.
Ironically, as Blacks attempted to flee Ukraine on Sunday, April 25, 2022, one was welcomed with open arms by Ukrainian President Volodymyr Zelenskyy in plain view for all to see. Like me, U.S. Secretary of Defense Lloyd Austin is an African American man in his late 60s. Being dark-skinned and hailing from the deep South (Mobile, Alabama), Austin is no stranger to witnessing and experiencing anti-Black racism.
With little fanfare, I traveled to the Soviet Union in January 1989, the year it later imploded, freeing The Ukraine, as it was called, from the iron grip of the bear's paw. "Kyiv" (Ukrainian spelling) was spelled "Kiev" (Russian spelling), and "Chornobyl" (Ukrainian spelling) "Chernobyl" (Russian spelling). My diary entry (shortened with corrective edits) reveals the cultural richness of Kyiv's heritage:
"We walked through the Golden Gate, which has served as the entrance to the city since it was built in 1037. It endured Kiev's near destruction at the hands of the Mongols in the 13th century. A mixture of medieval and modern, Kiev was the third-largest city in the USSR and the capital of the Ukraine.
"Despite its grand palaces, theaters, and museums, my musing on Kiev inevitably ends on a morbid note as there was a radiation scare emanating from nearby Chernobyl. Also, mass graves around Bykivnia, a nearby village, were unearthed as a reminder of Stalin's campaign of terror called the Great Purge.
"I visited an ancient monastery that has several natural caves beneath it dating from medieval times. This network of catacombs was at one time extended and modified by monks. In the bowels of deep tunnels, you can view with eerie fascination monks' mummified remains."
Although Hollywood planted negative stereotypes of Black men in their collective psyche, the Ukrainians were generally fascinated with me, wanting to "feel" my skin color and touch my hair.
But Black fascination has subsided in Ukraine, evidenced by underreported anti-Black border discrimination, which is yet another ugly example of the ubiquity of discrimination, even amidst the ebb and flow of wartime entanglements and intangibles.
Ultimately, the APA's Division 52 should include Blacks leaving Ukraine as it cares for all victims' mental health.
D52 Poster Contest at Western Psychological Association
The poster contest sponsored by Division 52 was held again at the Western Psychological Association.
With a primary goal of engaging students and professionals in conversations about research on global topics,  volunteers (Nancy Sidun, PsyD, ABPP, ATR; Jill Bloom, PhD; Martha Zlokovich; Jia Hui Seow; Karla Caldera, MS; Abil J. Baez) participated in on-line judging prior to the convention and in distributing certificates to all entrants.
The contest was coordinated by Lynette Bikos, PhD, ABPP.  If you are interested in sponsoring a poster contest at your regional or professional conference, contact Lynette to get started D52@spu.edu.
---
First Placings
Body Image and Adolescent Mental Health in Poland and Bulgaria
Emily A. Krmpotich, Martha S. Ramirez, Carrissa V. Ammons, & Greg M. Kim-Ju
The Role of Self-perception in Latino Immigrants' Fear of Law Enforcement Practices
Karla Caldera, Kristin D. Mickelson
Exploring What People Regard as Compassionate in Chinese and U.S. American Contexts
Jia Hui Seow, Eleanore Carper, & Birgit Koopmann-Holm
Mental Health Need, Assimilation, and Service Use Among Asian-Pacific Islanders
Christina H. Vu, Patricia Orozco, Kelly Rodriguez, Daniel Saravia, & Jonathan I. Martinez
COVID-19 Societal, Cultural, and Behavioral Changes in Indonesia
Gabrielle Halim, Patricia Greenfield, & Noah Evers
Adaptations to Study Abroad Programs in Response to COVID-19: A Comparison Study
Yuliana Fernandez, Marisol Brito, Lizette Ruiz, Dania Salgado, Garduño, & Lucía Alcalá
Perceiving immigrants as American and its Relationship to Attitudes Toward Immigrants
Joseph Pang, Sophie Timin, & Christopher Aberson
Second Placings
Acculturative Stress and Discrimination on Mental Health of Latinx College Students: Moderation by Maternal and Peer Relationship Quality
Tania Jimenez, Emely Covarrubias, Braulio Clemente, Rosa I. Toro Ph.D
Somatic Symptom Presentation of Depression in Chinese Populations
Jennifer Kung & Lisa Liu
Western and Middle Eastern Differences in Self-Reported Emotional Expressivity Mediated by Individual-Level Culture
Haneefa Murad & David Matsumoto, Ph. D.
Community-Cultural Wealth among First-generation BIPOC English Language Learners in Higher Education
Omar Mendez & Tatiana Pumaccahua, Ph.D.
The Relationship between Gender and Acculturation on First- and Second- Generation Latinx CNT Performance
Abril J. Baez, Isabel D. Muñoz, Daniel W. Lopez-Hernandez, Sarah Saravia, Krissy E. Smith, Bethany A. Nordberg, Jasman Sidh, Raymundo Cervantes, Alexis Bueno, Adriana Cuello, Chelsea McElwee, Danna Paola Montoya, Natalia Lozano Acosta, Mariam Gomez, Enrique Lopez, David J. Hardy, Matthew J. Wright & Alberto L. Fernandez
The Double Standard of Genocide: How We Define the Ultimate Crime
Clara Riggio
Political Party Affiliation as a Function of Immigrant Generation and Racial-Ethnic Identity
Hubert Tran, Charles T. Hill, Ph.D.
Third Placing
Neuropsychological Test Performance of English-Speaking Russian Immigrant Groups
Kayla Gorenstein, Jill Razani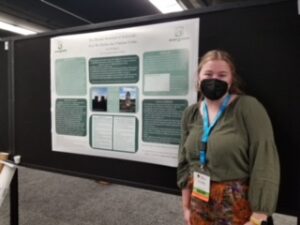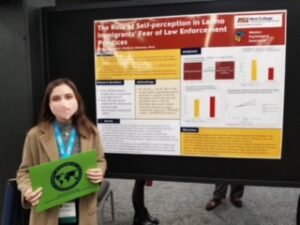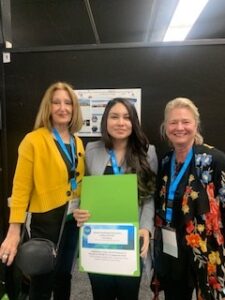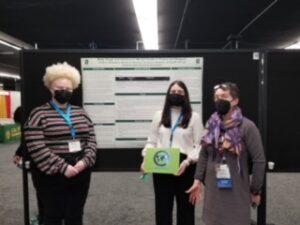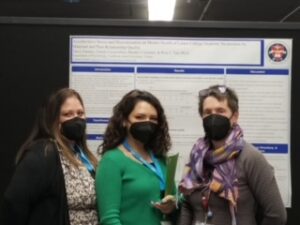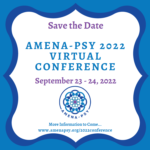 Click here for more information
Psi Chi's Network for International Collaborative Exchange
16th Annual International Interdisciplinary Conference on Clinical Supervision
https://ncsss.catholic.edu/continuing-education/summer-2022/index.html
This conference will be held both virtually and in-person from June 29th-July 1st and is your premier spot for all things clinical supervision and training.  There are continuing education credits available to social workers, counselors, and psychologists.
Presentations will address a variety of topics in this area, including telesupervision, multicultural and social justice issues in supervision, international and cross-disciplinary practices in training, and the impact of the COVID-19 pandemic on supervision and training. Our keynote presentations include Telesupervision: Building Bridges in a Digital Era (5 Continuing Education Credits) presented by Arpana G. Inman, Ph.D. and New Music Needed for the Next Generation: Supervision in the Key of COVID (2 Continuing Education Credits) presented by Theodore R. Burnes, Ph.D., M.S.Ed., LPCC, HSPP.
The conference is a hybrid event so participants can also attend via live Zoom or watch the recordings at a later date!  Registration is now open for the conference at this link.
Call for nominations: APA Committee on International Relations in Psychology Outstanding Dissertation Award
Deadline extended: July 1, 2022
Website: https://www.apa.org/about/awards/cirp-dissertation-award
The Committee on International Relation in Psychology seeks nominations for its award honoring the most outstanding psychology dissertation on international and global communities. Nominations could include:
contributions that foster international perspectives and enhance the understanding of international and global communities (e.g., immigrants, refugees);
contributions that focus on the enhancement of psychological service delivery systems to international and global communities;
development of new concepts and/or theories relevant to international or global communities;
development of new and creative methodological paradigms that promote more effective research on and for international or global communities;
creative approaches in methodology sensitive to the unique values, beliefs, and needs of international and global communities.
Read more detail, including eligibility criteria and nomination instructions, here:https://www.apa.org/about/awards/cirp-dissertation-award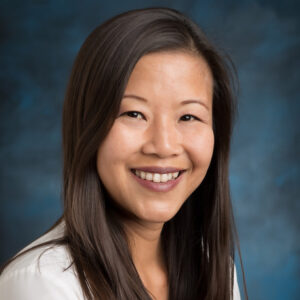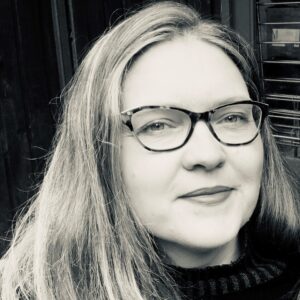 Since the Spring issue of the bulletin, the world continues to see a rise in global mental health needs due to the fluctuating course of the Covid pandemic.  We feel the impact of deforestation on our climate, and experience the mounting tensions, fear, and economic impacts related to the war in Ukraine.   Despite these dire headlines, we have been encouraged to put together this current bulletin that celebrates the excellence of our community of international psychologists and the great work being done to combat racial injustices, and advance human rights.
We have been inspired by the immense knowledge and expertise of the presenters who launched the Division 52 Anniversary Webinar Series.  The webinar series will continue throughout the rest of the summer and we encourage you to register for the remaining webinars (https://div52.net/25th-anniversary/).  The Anniversary Series Webinars are free and will be recorded for access on the website.
If you haven't already done so, please register to attend this year's APA Convention in Minneapolis, MN, either in person, or virtually, so that we can continue our celebration and encourage one another in deepening our impact globally.  The Fall issue of the Bulletin will highlight Convention events and presentations.    Please also don't hesitate to share words of encouragement, poetry, artwork, or photos.  Our communication leads to connection!
Hope to see you in Minneapolis!
Joyce and Erinn
Please email us with questions, comments or ideas at ipbdiv52@gmail.com. The deadline for submissions for the Fall issue will be Aug 20th.
Poetry: 
A trail of tears have been know to spark the interest of humanitarians and all;
Sporadically the events shedded were not easily forgotten or ignored;
Times have changed and sensitivity to chaos has been groomed to lack hope;
Our world needs more than a click, a reel, or a like;
Humanity has been called and hearts are beginning to beat once more;
A brothers keeper was a tagline that now should become an anthem;
Generation after generation a wave of hope was our pot of gold at the end of a rainbow;
Tomorrow we fight for our need of cultural humility;
Tomorrow we continue to stand for voices globally;
Tomorrow we demand a change that gives mercy and faith;
But since tomorrow is not promised;
Today we must challenge ourselves to fight against our inner selves;
Today our call to action is to acknowledge the severity of it all;
Today we are the change the voiceless have been seeking;
Today the trail of tears will no longer be ignored;
Humanitarians today we must continue to unite
For we are the hope we desperately need.
by Lisseth London, PhD
email: lissethlondonglobalconsulting@gmail.com
---
Poetry: 
*This was written in the context of thinking about inter-generational trauma imposed by colonialism.
When you tear apart
You stitch back up
Scars holding curdled memories
(pick the scabs, let it flow)
Of ancestors wronged
Who became ancestors who did the wrongs
The plan we play out, those invisible hands
What seems fate or identity
Can always be torn apart
And stitched back up again
With new eyes
New hearts
New scars
There may be generations of fissions
But it only takes one to staunch, to choose
To transform
Wounds into
Scabs into
Scars into
Sky
by Emily Lutringer, MA, LPC, NCC, RPT
ELutringer@gmail.com