Feb 2023 – Volume 27, Issue 1
Editors: Joyce Yip Green and Erinn C. Cameron
Division 52 Midwinter Board Meeting in San Juan, Puerto Rico
APA Council Report from Dr. Merry Bullock
Division 52 International Environmental Justice Committee News
Nancy Sidun Receives the Margaret Floy Washburn Award
Erinn C. Cameron wins Feminist Africa Research and Publishing Award
Winner of Small Grants Program 2022
Book Published: Going Global – How Psychologists Can Meet a World of Need
Supporting Our Graduate Training Programs
International Research Databases: A Resource to Promote Cross-Cultural Research
New Publication: A Quest for Global Psychology

Global Perspectives: Addressing the Complexities in Emotional Experiences of Iranian Diaspora
The User Experience Framework for Health Interventions
Prioritizing the Mental Health and Well-Being of Healthcare Workers: An Urgent Global Public Health Priority
Handbook of Positive Youth Development: Advancing Research, Policy and Practice in Global Contexts
Three New International Textbooks for U.S. Psychology Courses
Changing the Lives and Mental Health of  60,000 Children
International Psychology Webinar Series at Saybrook University: Celebrating 50 years in 2022
Early Career Professional News
Introducing the 2023 Incoming Student Chair-Elect, Neha Srinivas
Rubin/Flores Student Research Awards in Psychology and Human Rights
Announcements and Opportunities
---
Message from our President
Antonio Puente, PhD
A  Call for a Global Psychology
The American Psychological Association was founded in 1892 with a diverse view of psychology. That view was predicated on an evolution of European psychology by a group of individuals that considered a Eurocentric view to be insufficient and incompatible with more robust, sustainable, and scientific integration of philosophy, and physiology with the pragmatism and practicality associated with burgeoning centers of higher education in the United States. American-centric psychology serviced its explosive growth with a variety of systems including behavioral, humanistic, cognitive, and, more recently, a neuroscience-focused view of the mind. Attached to that growth was a similar explosion in the psychology workforce, shifting from heavily academic and male to now professional, if not clinical, and female. This growth was experienced in Europe and North America, and the rest of the world, including, but not limited to, all of the Americas. The goal for the expansion of psychological systems and personnel into the world historically ignored by mainstream historical forces was typically "translating" and, in some heroic efforts, "adapting" American centric psychological constructs to fit into other cultures and peoples that struggled to fit round pegs into square holes.
The American Psychological Association (APA), in appreciating that in a fast-changing world, national boundaries and interests should not and cannot trump intellectual horizons, developed a strategic plan that included a growing international perspective as one of its strategic priorities. However, there is scant evidence after several years that these critical words have produced the significant changes necessary to make psychological, and intellectual imperialism a thing of APA's colonial past and make psychology viable for all of the world. One hundred and thirty years after the founding of our beloved APA, the psychology that has evolved is unsustainable again for an increasingly global world where American-centric psychology is significantly less generalizable, practical, and applicable.
Here are some ideas for your consideration for a new global psychology:
Psychology is nothing more than the understanding and measurement of cultural constructs.
To comprehensively address this interpretation of psychology existing American-centric paradigms are limited due to their historically limited appreciation of more global perspectives.
Historically quantitative and complicated empirical approaches of psychology, which served the first 130 of APA, will have to interface with more qualitative, indigenous, socio-historical-cultural contexts.
More fertile reception to this integrated approach of hard quantitative science with more flexible methods will be found outside North American and European paradigms and geographies, where alternative views are present and expanding.
To achieve this intellectual paradigm change, psychology must:
Start by shifting from not considering culture to considering it as an "add-on."
Then, moving culture from an "add-on" to a "core" psychological construct.
Just as there is no psychology without science, there is no psychology without culture.
The future of psychology that is generalizable to the world will interface behavioral, humanistic, cognitive, and neuroscientific constructs with the "romantic" science of Alexander Luria and Lev Vygotsky, to make sure that the qualitative, the indigenous, the socio-cultural-historical become as critical and core as anything that scientific psychology has offered in its history. For psychology to be sustainable, it must be global; for psychology to be global, it must be cultural.
---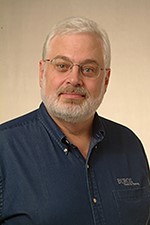 Message from Past President
Kurt Geisinger, PhD
It has been my honor to represent Division 52 for the past year as president. Division 52 may be one of the most recent divisions to join the American Psychological Association (APA), but it is also one of the most important. We are the division that reminds APA that there are many other countries in the world, many other psychological associations in the world, and many other highly competent psychologists in the world. And we have been doing that now for 25 years!  I was proud to be able to represent our division during our 25th year. Within days, I step aside and President-elect Antonio "Tony" Puente will take over as president. I wish him my best and promise him my support.
While it was a fun year in some ways in celebrating the 25th year of our existence on one hand, it has been a difficult one on another. Our world is at war once again. We perceive what appears to be a warring country attacking a peaceful one. We see the death and destruction of lives, homes, jobs, and psyches. As humans, we cry and decry such actions. These actions remind us of the importance of peace, of positive relationships among countries, of meaningful interactions across borders, and of a world of which we can dream, but not see in front of us. We have had the privilege of seeing the soul of a nation stand tall, demonstrate unimaginable courage, endure indignity, and demonstrate the kind of leadership we all wish for our own country (countries). The answer to such a painful situation has multiple solutions, but one of them must include the work of international psychologists. We must live on and further our work in this regard. We must provide the psychological and other services we can to end this conflict and others, to heal the Ukraine and other ravaged countries, and to foster a world that works out difficulties without violence. And somehow, we must also remember that we have brothers and sisters in the warring country, people who resist the war and attempt to forestall the work of their leaders who do not listen.
We have another country that has brutalized women this year in ways too horrible to describe. We must stand up for our sisters and brothers who are under the yoke of oppression. My presidential talk related the rights of humans, our professional ethical standards, and the roles of psychologists. We must find ways to use our psychological knowledge and skills to preserve the rights of the oppressed in our world. There are simply too many instances of oppressive governments challenge the basic human rights of their citizens. Thus, we have another important role for international psychologists.
This past year our division played a role in working with members of the APA Board of Directors and the association leadership in asking them to re-think signing a Memorandum of Understanding with the Russian Psychological Society. And we were able to celebrate our 25th anniversary in person this year in the beautiful and pleasant City of Minneapolis. Our meeting was not only a welcome respite from the ever-present pandemic, but a chance to meet old friends and colleges and make some news ones while we were at it. Our program chairs, Joyce Yip Green and Scarlett Choi, not only did a tremendous job organizing the program, but they made our division suite a little bit of home, a place to relax and unwind. As I recall, when I left the suite for the last time in August, there were a group of members putting a puzzle together to de-stress. As a president, when one asks someone to take on the program leadership, one immediately feels guilty, knowing how much work the job is. Joyce and Scarlett, you did a great job and I expect you have long futures ahead of you contributing to our division and to psychology.
Besides those two, I have several other people that I need to thank. Lawrence "Larry" Gerstein is a rock. By that I mean he does it all. I was privileged to follow him as president. As a dean, I worked for a distinguished president, Stephen L. Weber, who later spent 15 years as the president of San Diego State University. He told me once that one always wants to follow a terrible leader; it makes one look good. I did not have that privilege. Larry always was on top of things, got things done, and this year has been the wisest of counsels. Thank you, Larry!  Michele Ribeiro was a secretary for the division par excellence. She set up agendas for meetings without me asking and kept the division organized in a manner it would not have been otherwise. Thank you, Michele; it has been a pleasure for me to work with you this year and I would have truly struggled even more without your presence and availability!  Martha Zlokovich has done an outstanding job with our budget as our treasurer.  She is entering her last year as treasurer, but I know that she will mentor the next treasurer well, and I hope that she will be available for continual consultation as needed. She has taken our small nest egg and invested it so that the division will hopefully continue to have a bright future.  Finally, our three vice presidents all contributed by keeping the ship of state afloat. We do so much for a small division and much of the work is actually organized through the vice presidents.  Debbie Best, Greg Gormanous, and Breeda McGrath:  you are all the Best! Our division has so many stars; it is amazing for such a small division. I am stopping mentioning names at this point, but imagine the significant work that goes into being a Council Representative, a Membership Committee Chair, a committee chair, journal editor, newsletter editor, and so on. We are truly a division blessed with outstanding volunteers.
Thank you all for being members of our great division.  I wish you all a wonderful holiday season and look forward to seeing you at the 2024 APA convention when our division president, Anthony Tony Puente will next lead us in our mission.

Division 52 Midwinter Board Meeting in San Juan, Puerto Rico
The 2023 Division 52 Midwinter Board Meeting was graciously hosted by the office of the president of Albizu University, Dr. Nelson Soto, in San Juan, Puerto Rico. The Division 52 Board was honored to host several distinguished guests to exchange ideas regarding international psychology. Guests included La Dra. Arleen Vélez directora del Bachillerato interdisciplinary, hablò de la las competencias interculturales, Dra. Gilda Rodríguez, directora de adiestramiento clínico y directora de la Clínica Albizu, Dr. Noel Quintero , supervisor sinior y full professor del programa PsyD Acreditado por APA., Dr. Julio, Santana, Rector, San Juan Campus, Universidad Albizu Albizu, Dra. France Boulon, Representative of Puerto Rico Psychological Association and Caribean Alliance of Psychological Associations, Tere Bolivar, President, Board of Trustees, Umivesidad Albizu, Dr. Julio Santana, Rector, San Juan Campus, Universidad Albizu,  and Dra. Blanca Ortiz, Society for Interamerican Psychology, Treasurer. In addition to two days of productive board meetings, an international exchange of ideas, and interprofessional collaboration, board members participated in cultural exchange through dinners and local excursions. One takeaway from the Midwinter Board Meeting is the theme for Division 52 APA 2023 programming: Toward a More Global Psychology. You can find more information about Division 52 programming for the APA 2023 Convention here: https://div52.net/meetings/2023-convention/
Report from your D52 Council Representative

Merry Bullock, PhD, Division 52 Representative
WHY YOU SHOULD CARE ABOUT APA COUNCIL
It's your voice in what APA does
Each Division in APA has the opportunity to send representatives to APA's Council of Representatives, the governing body for APA. The size (and impact) of this representation is determined by the APA "Apportionment Ballot" which is sent to all APA members and which asks you to apportion 10 "points" to those Divisions to which you claim loyalty. Since its beginning, Division 52 has had only 1 representative to council. But we could have more if 52 members chose to allocate their points to D52!!!  The apportionment ballot for 2023 has now been counted. Division 52 received 466 points – from the allocations from 159 people. Half of those gave 52 only 1 of their 10 apportionment votes. So – how to increase our voice and global perspective? More of us need to vote in this process, and more of us need to allocate more points to D52 (16 of those voting allotted all 10 to D52. This is a message I shall repeat again and again – as a Division, we need to exercise our voice if we want to more effectively promote our global voice!
Its your chance to include how APA does its work
The APA Council's two main meetings are August and February. But in between, council members are often busy preparing for the next meeting. For D52 this has meant working with the officers of the new Council Caucus Promoting Global and Global Human Rights Perspectives to develop an agenda and set of priorities for work on council. The Caucus held a town hall in December to begin to do this and is currently developing some ideas about long-term goals (e.g. how to promote global perspectives in publications, or how to address needs of international students or professionals) as well as general procedures (e.g. ensuring all council items are reviewed with a global lens). The goals and mission of the caucus are here: https://div52.net/wp-content/uploads/2022/12/Caucus-Global-Doc.pdf
Update on APA changes
At its last meeting, the Council approved asking the APA membership for some bylaws changes. These have now been tallied and they passed. These include: (1) The Membership board changed its Mission statement to reflect its current activities; (2) Associate members of APA can now vote in APA elections after only one year of membership (previously it was 5); and (3) All Boards and Committees must reserve one seat for a graduate student. For most groups this will mean adding one additional seat to the Board/Committee.
Division 52 International Environmental Justice Committee News
The International Environmental Justice Committee is growing. 
Three new members recently joined the EIJC and expanded the international perspective with experiences from very different backgrounds. Let's meet the new members  
Camila Pérez, Ph.D., is an indigenous psychologist who is a member of the Mapuche people. Her research focuses on the sense of indigeneity and the role of people in the production of cultures through the meaning-making process. Taking the case of the Mapuche people, she has explored the interconnectedness between human beings and nature and its relevance in the transmission of ethnic identity in diasporic contexts.
Mike Campbell, PhD is Senior Lecturer in Behavioural Science/Psychology and Deputy Dean (Research & Graduate Studies) in the Faculty of Medical Sciences, The University of the West Indies, Cave Hill Campus, Barbados. He teaches in clinical psychiatry and publishes in the areas of health psychology and bioethics. He supports the Caribbean Public Health Agency as vice chair of the CARPHA Research Ethics Committee and a member of the COVID-19 Expert Advisory Group. He is a member of the Disaster Mental Health Committee of the Caribbean Alliance of National Psychology Associations and past president of the Barbados Society of Psychology.
Niklas A. Chimirri is Associate Professor in Social Psychology of Everyday Life at the Department of People and Technology at Roskilde University, Denmark. Both his teaching and research explore the relevance of communication technology for children's and adults' conduct of everyday life, with a focus on technology's ethical implications for designing collaborative research across generational and human-nonhuman thresholds. The aim is to develop an ecologically and socially sustainable psychology of everyday life that interrelates audience research, participatory design studies, and intergenerational childhood research with the environmental humanities.
IEJC has also started a new initiative: a collaborative reading list of books related to environmental justice and psychology. The purpose is to provide psychologists with a rich and interdisciplinary source of knowledge and inspiration for research and intervention, based on the contribution of scholars involved in the struggle for environmental justice worldwide. 
The list is available here: https://div52.net/activities/apa-division-52-international-environmental-justice-committee/iejc-collaborative-readings-list/
The reading list is a work-in-progress and everyone can suggest an entry by contacting the IEJC.
Nancy Sidun Receives the Margaret Floy Washburn Award
The Division of Women's Issues New York State Association by being awarded "The Margaret Floy Washburn Award, Presented to Nancy Marie Sidun, PsyD, ABPP, ATR In Recognition of her Extensive and Exceptional Work Through her Lectures, Writing and Research Advocating for Women's Issues. Her Outstanding Leadership, Exceptional Service to Psychology and Dedication to Women's Issues, December 2022.
Erinn C. Cameron wins Feminist Africa Research and Publishing Award
Erinn C. Cameron, Division 52 past student chair, was recently awarded the Feminist Africa Research and Publishing award for 2022-2025. This award will fund her ongoing research investigating the disproportionate impact of climate change on women.  Her work specifically addresses the feminist struggles associated with climate change and violence against women in Sub-Saharan Africa.  You can read more here: https://hsc.unm.edu/news/2023/01/researcher-recognized-for-study-climate-change-impacts-on-women.html. You can read more about Feminist Africa here: https://feministafrica.net/
Young Ukrainians' Experiences and Perspectives of the Russia-Ukraine War
A Mixed-Methods Investigation on How to Promote Resilience and Sustainable Peacebuilding
Principal Investigator: Iuliia Pavlova (Lviv State University of Physical Culture named after Ivan Boberskij, Ukraine).
Research team: Ivanna Bodnar (Lviv State University of Physical Culture, Ukraine), Petro Petrytsa (Ternopil Volodymyr Hnatiuk National Pedagogical University), Hanna Zhara (T.H. Shevchenko National University "Chernihiv Colehium", Ukraine), Tetiana Synytsya (National University "Yuri Kondratyuk Poltava Polytechnic", Ukraine).
Steering Committee: Radosveta Dimitrova (Stockholm University, Sweden, Chair of the Research Initiatives Working Group (RIWG), APA Interdivisional Task Force on the Pandemic), Steven Krauss (Universiti Putra Malaysia, past recipient of the APA Peace Psychology Small Grant).
Winner of the SMALL GRANTS PROGRAM 2022 by SOCIETY FOR THE STUDY OF PEACE, CONFLICT & VIOLENCE
http://peacepsychology.org/small-grants-2022
There are 10.2 million young people living in Ukraine, which is almost a quarter of the country's population. During the coronavirus epidemic and the continuation of quarantine restrictions, on February 24, 2022, the Russian-Ukrainian war began on the territory of Ukraine. In connection with Russia's aggression, young Ukrainians became direct witnesses of the destruction of civil infrastructure and mass killings of civilians in the occupied territories. This further aggravated the existing difficulties, and it is almost impossible to estimate the scale of problems with psychological health today. As in all conflicts, the health consequences are numerous and severe for the Ukrainian population living under attack, internally displaced, and 7 million estimated refugees vulnerable to a high burden of post-traumatic stress disorder, depression, and anxiety. Therefore, together with the lessons learned from the pandemic, we need novel approaches toward resilience and peacebuilding in Ukraine for a safer and healthier world. 
In 2022 Division 48 Small Grants Program for research, education, and community projects in peace psychology supported this project to be implemented over the next 18 months. The research team is located in Ukraine, represents Ukrainian universities and regions that have been affected to varying degrees by hostilities. 
This project aims to explore the experiences of the ongoing Russian-Ukrainian war among young people in Ukraine and to document key factors to promote resilience and peacebuilding processes. The project adopts a multidisciplinary approach to studying war experiences, resilience, and peacebuilding among young people in Ukraine. It is concerned with positive human experiences such as hope and optimism, purpose in life, and resilient coping by focusing on factors contributing to the flourishing or optimal functioning of young people in Ukraine in the current armed conflict. Also, the project capitalizes on national identity conceived as a multidimensional risk-protective asset. By employing a mixed-methods study design (quantitative survey, in-depth qualitative interviews, and case studies), the project adopts a people-focused systems approach focused on the empowerment and strengths of young people aged 18 to 30 years old by bringing together the young generation in Ukraine and provide a platform to share and encourage their creative initiatives for collective resilience and peacebuilding work. 
The project promotes suitable venues for community and individual well-being, policy, and practice in the peacebuilding field by adding numerous conceptual and methodological contributions, policy and practice avenues to peace psychology by embracing multidisciplinary approach in core related areas of cross-cultural, community, trauma and positive psychology, and emerging adulthood. The findings will be used to inform further work, policy, and practice within identified key features that promote change and resilience as part of the collective effort to ensure peace and human flourishing now and into the future in Ukraine with a broader outlook at similar contexts internationally.
For more information and updates contact Iuliia Pavlova, Lviv State University of Physical Culture, pavlova.j.o@gmail.com
Book Published: Going Global – How Psychologists Can Meet a World of Need

Edited by Craig Shealy, Merry Bullock, and Shagufa Kapadia 

From the publishers site: "This is the authoritative guide for current and future psychologists around the world who are or want to be engaged in international efforts and opportunities and meet pressing global needs"

https://www.apa.org/pubs/books/going-global
Supporting Our Graduate Training Programs
Collaborating with Our International Colleagues
Special Presentations on Global Mental Health/Global Psychology (GMH-Psyc)

Kelly O'Donnell, PsyD (USA) and Michèle Lewis O'Donnell, PsyD (France)
in collaboration with Julian Eaton, MRCPsych (UK) and Carmen Valle-Trabadelo, PhD (Denmark)

This Autumn (Northern Hemisphere) we have collaborated with a wonderful group of international colleagues and professors to give a special GMH-Psyc presentation in graduate programs/courses at Fordham University (New York), Azusa Pacific University (California), and Regent University (Virginia). The presentation title and three purposes are relevant for so much of our training and practice:
Global Mental Health Overview, Updates, and Directions: Sustainable Development-Survival-Destruction?
Overview Global Mental Health (GMH) and provide updates about GMH developments and perspectives about GMH directions

Encourage us all to actively and responsibly engage in wellbeing for all persons, all peoples, and the planet—by connecting and contributing to GMH-Psyc, locally through globally, personally and professionally, crossing cultures and sectors. 

Use our latest GMH overview article as a

framework

for this presentation and for involvement in GMH-Psyc:

GMH: Collaborating for Sustainable Development and Wellbeing).

 O'Donnell, K., Eaton, J., & Lewis O'Donnell, M. Chapter one in

Behavioral Science in the Global Arena–Volume Two

 (2022). 

Collaborating with Professors and Colleagues
Presentation 1.  18 October 2022, Fordham University, Social Psychology/Clinical Psychology courses taught respectively by Dr. Elaine Congress and Dr. Harold Takooshian, NY USA and the Psychology Coalition at the UN–presentation power point and 22 minute video by Dr. Kelly O'Donnell.
Presentation 2.  2 November 2022, Azusa Pacific University, Global Psychology course taught by Dr.  Samuel Girguis, CA USA–presentation and power point by Dr. Kelly O'Donnell.
Presentation 3.  11 November 2022, Regent University, Global Mental Health Care course (Dr. Smyrna Khalaf, Beirut, Lebanon)
–Part 1: Overviewing GMH, Dr. Michèle Lewis O 'Donnell and Dr. Kelly O'Donnell (power point) 
–Part 2: Overviewing the IASC MHPSS Reference Group, Dr. Carmen Valle-Trabadelo (17 minute video, 
power point, and reading list-resources.
Special Emphases of the GMH-Psyc Presentations
GMH Definition. One important emphasis of the presentation was to overview a comprehensive definition of GMH:
"GMH is a growing domain of study, research, and practice which promotes equitable mental health and wellbeing for all–locally through globally and everything in-between. It is international, interdisciplinary, culturally-relevant, and multi-sectoral; emphasizes the right to health and equity in health; encourages healthy behaviours and lifestyles; is committed to preventing and treating mental, neurological, and substance use conditions (MNS) especially for vulnerable populations (e.g., in settings of poverty, conflict, calamity, and trauma) and in low- and middle-income countries; and seeks to improve policies and programs; professional practices and research; advocacy and awareness; and social, structural, systemic, and environmental factors that affect mental health and wellbeing." Based on: O'Donnell, 2012; O'Donnell & Lewis O'Donnell, 2016; and O'Donnell & Eaton, 2017
GMH Bookends. Another important emphasis of the presentation was to overview two "GMH Bookends" to help support and complement the go=rowing body of GMH-Psyc resources (research, practice guidelines, reports, etc.). We encourage training programs to emphasize, reference regularly, and include these two bookends in their overall programs and as texts in at least one specific course.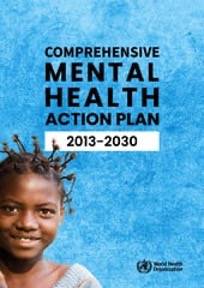 GMH Bookend 1. Comprehensive Mental Health Action Plan 2013-2030, World Health Organization (2021). "This comprehensive action plan has been elaborated through consultations with Member States, civil society and international partners. It takes a comprehensive and multisectoral approach, through coordinated services from the health and social sectors, with an emphasis on promotion, prevention, treatment, rehabilitation, care and recovery. It also sets out clear actions for Member States, the Secretariat and international, regional and national level partners, and proposes key indicators and targets that can be used to evaluate levels of implementation, progress and impact. The action plan has, at its core, the globally accepted principle that there is "no health without mental health." " (p. 1)
GMH Bookend 2. WHO World Mental Health Report, World Health Organization (2022). "Mental health is critically important to everyone, everywhere. All over the world, mental health needs are high but responses are insufficient and inadequate. The World mental health report: transforming mental health for all is designed to inspire and inform better mental health for everyone everywhere. Drawing on the latest evidence available, showcasing examples of good practice from around the world, and voicing people's lived experience, it highlights why and where change is most needed and how it can best be achieved. It calls on all stakeholders to work together to deepen the value and commitment given to menta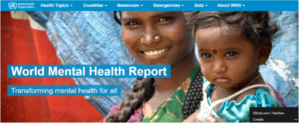 l health, reshape the environments that influence mental health, and strengthen the systems that care for mental health." (quote from WHO website)
————————————–
Kelly O'Donnell, PsyD, is a consulting psychologist based in Geneva, an APA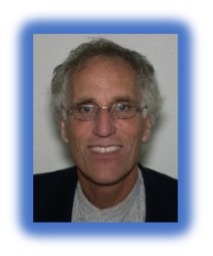 International Affiliate, the CEO of Member Care Associates, and has been a representative to the UN for the World Federation for Mental Health. His international and multi-sectoral emphases for consultation, training, and writing include: staff wellbeing, global mental health, integrity/anti-corruption, and faith-based contributions for good practice and sustainable development. He coordinates the GMH-Map website.

Michèle Lewis O'Donnell, PsyD, is a consulting psychologist based in Geneva, an APA International Affiliate, the COO of Member Care Associates, and has been a representative to the UN for the World Federation for Mental Health. Her international and multi-sectoral emphases for consultation, training, and writing include: staff wellbeing, global mental health, integrity/anti-corruption, and faith-based contributions for good practice and sustainable development.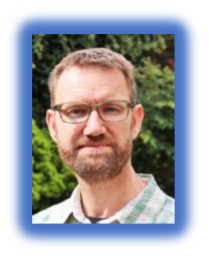 Julian Eaton, MRCPsych, is a public health psychiatrist, the director of mental health at CBM Global, and former co-director of the Centre for Global Mental Health at London School of Hygiene and Tropical Medicine. He is a member of the Lancet Commission on Global Mental Health and contributes in an advisory capacity to many other initiatives including the Movement for Global Mental Health, Mental Health Innovations Network, the Cochrane Collaboration Global Mental Health group, the WHO's mental health work.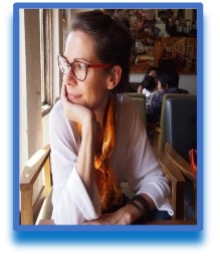 Carmen Valle-Trabadelo, PhD, is a psychologist working in various settings and roles: Co-Chair of the IASC MHPSS Reference Group and working at the IFRC Reference Centre for Psychosocial Support. In addition to her previous academic and research roles at universities in Spain and Wales, she worked for several years with CBM in Sierra Leone, supporting the implementation of Enabling Access to Mental Health and leading WHO's MHPSS response during the Ebola crisis.
Note: You are welcome to use the materials from the GMH-Psyc presentations (power point slides, videos, and resource list). For more information contact Kelly at MCAresources@gmail.com
International Research Databases: A Resource to Promote Cross-Cultural Research
Rawan Atari-Khan, Ph.D., Daniel Balva, Ph.D., and Amy Sisson, Ph.D.
In 2021, members of the American Psychological Association's Division 52 (International Psychology) Student Committee initiated the project, "International Research Databases," which involved collecting the names of various online research databases located in different countries across the globe. By doing so, Division 52's students aimed to highlight the utility of using these databases when designing and conducting cross-cultural research studies. It is the hope of these authors that this resource will provide fellow students and early career professionals with greater access and insight into important databases used around the world to help facilitate further internationalization of our discipline. 
The resource guide includes the names and links to databases across the globe, as well as a direct link to an editable Google Form (link here as well). If you may be familiar with any databases that are not included in this resource, we kindly invite you to add the information to the Google Form so that this can continue to be a collaborative venture. We hope that this resource will serve our fellow Division 52 members in their cross-cultural and international research efforts! 
Div. 52 Resource for International Databases

New Publication: A quest for global psychology
 by Luca Tateo & Giuseppina Marsico
This latest publication is the outlook of our future engagement with international psychology, it is a manifesto that also represents a challenge to international psychology. It is a new journal but the work it is the result of an interesting international group of discussion about decolonizing psychology.
In this article we discuss the decolonisation of psychology by constructing a project that is open to diversity and transdisciplinarity, rather than providing hyper-fragmented technical knowledge. In the iconic Manifesto antropófago (1928), the poet Oswald de Andrade (1890–1954) claimed the original and creative capability of Brazilian modernist culture to elaborate in original ways the European, Indio and African heritage. We discuss the anthropophagic metaphor to elaborate on human phenomena that take place in "arenas" where complementary and (often) opposing views are at stake; where the people make their own personal synthesis through coordinated "processes of creating, managing, demolishing and rebuilding" meanings about themselves and the world. Research cannot be reduced to a competition between views that strive to prevail and occupy academic niches. Instead, it should be aimed at being a collective effort of understanding through dialogue.
An innovative epistemology shall not reject any emerging idea because it belongs to a different "species" or "perspective". It is not hegemonic, rather, it is open to the construction of knowledge through dialogue and complementarity of views. The idea of Anthropophagic Psychology rejects a "monological" epistemology and instead allows for the development of a polyphonic psychology, an arena, i.e. a local ecosystem, where the polyphony of perspectives can lead to a rich epistemic orchestration.
Here the link to the article and the abstract.
Global Perspectives: Addressing the Complexities in Emotional Experiences of Iranian Diaspora
The impact of larger systems within the societies on individual mental health are becoming more difficult to ignore. Consulting therapists are reporting the challenges they are facing with their subscribed therapeutic modalities to assist their clients' who are working through certain cognitive and emotional constraints. The well-established western modalities of individual treatment for mood disorders such as anxiety and depression fall short on addressing the individual's connection with the larger world they belong to. One current example of this addresses the global impact of the 2022 Iranian Revolution on the diaspora population.  
This first global feminist led revolution to end oppression of women in a theocratic dictatorship comes with a great deal of emotional baggage. Subsequently, Iranians are experiencing the polarity of different forces within them; a heightened state of grief and hope, despair and joy, endless tears of sadness and dismay and rage that fuels burst of adrenalin that can move mountains, compassion and exhaustion, and love and aversion are all existing within the body of Iranian diaspora all while attempting to continue their daily attempts to demonstrate assimilation to and gratitude for their host nations. Can skills training address the stories behind all their emotions and experiences at this time?
Integrative Systemic Therapy (IST; Russell, Breunlin, and Sahebi, 2023; Pinsof, Breunlin, Russell, Lebow, Rampage, and Chambers, 2018) provides a multisystemic framework for understanding and intervening with families, couples and individuals who have been impacted by the Iranian diaspora.  IST addresses the metaframeworks of culture, gender and spirituality, utilizes a relational-intergenerational approach (Fishbane, 2019), examines current interaction patterns within families, and allows for the conceptualization of the intrapsychic sequalae of traumatic experiences. A comprehensive, integrative and multi-level systemic approach such as IST tailors intervention to fit the particular client system's adaptation to great adversity, while recognizing the impact of widespread, shared oppression and loss.  Beyond the therapist's choice of theoretical approaches, there are two additional questions to consider: (1) Am I sufficiently trained and supported in how to address the complex constraints that derive from the diaspora?  (2) Have I addressed the implicit biases that will emerge in on this journey?
 It is not new or surprising that therapeutic practices that bring our full authentic and genuine selves, entuned with clients and their world, and mindful of the zeitgeist we are willing to talk about, brings a magical element that often removes constraints and shifts the client's experience of the world. This is often done without being able to pinpoint what tangibly shifted and addressing the indirect system responsible for the multi-layers of old psychological trauma. This is also an important element that has been addressed by the fourteenth century Persian poet, Hafiz that is a reminder for all of us as therapist about the important work that we do with the often underserved, deeply wounded and traumatized, many times fully assimilated and loyal to their host nation, the Iranian diaspora and their children.
"Light will someday split you open; even if your life is now a cage." 
 Hafiz
Link to Full Article:
The 2022 Revolution in Iran, Millions of Iranian Diaspora in Despair, and Isomorphism within Therapy
References:

Fishbane, M.D. (2019). Healing intergenerational wounds: An integrative relational-neurobiological approach. Family Process. doi: 10.1111/famp.12488.
https://onlinelibrary.wiley.com/doi/abs/10.1111/famp.12488
Russell, W. P., Breunlin, D. C., & Sahebi, B. (2023). Integrative systemic therapy in practice: A  clinician's handbook. Routledge, Taylor and Francis. 
Pinsof, W. M., Breunlin, D. C., Russell, W. P., Lebow, J. L., Rampage, C., & Chambers, A. L. (2018).  Integrative systemic therapy: Metaframeworks for problem solving with individuals, couples and families. APA Books, American Psychological Association. 
The User Experience Framework for Health Interventions
 by Søvold & Solbakken (2022)
Traditionally, a great part of the research related to the patient or user experience within clinical contexts, has focused on exploring the user experience indirectly – or it has only been exploring some elements or aspects of the overall user experience.
A recent publication in Nordic Psychology, The User Experience Framework for Health Interventions, aims to investigate which aspects of the user experience are typically explored in the research literature and to shed light on the multifaceted nature of the user experience.
The paper and the proposed framework can bring value to both researchers, clinicians, service developers and care units, as they aim to help understand, evaluate and improve the service user experience in a more holistic, integrative and
systematic way. It might be especially helpful for exploring the user experience within mental health services, but also across other traditional and digital health services and interventions.
The paper can be accessed here: https://www.tandfonline.com/eprint/XV3VEUDUPW5ZQBXYSQAF/full?target=10.1080/19012276.2021.2004917
Prioritizing the Mental Health and Well-Being of Healthcare Workers: An Urgent Global Public Health Priority
Søvold et. al, 2021
This perspective and policy paper provides an evidence-based overview of the adverse mental health impacts on healthcare workers during times of crisis and other challenging working conditions, particularly in the context of the COVID-19
pandemic. It acknowledges the stressors, burdens and psychological needs of the healthcare workforce across health systems and disciplines, and calls for renewed and more systematic efforts to mitigate these challenges. Potential approaches for overcoming these threats to mental health are considered by exploring the value of self-care strategies, and implementing evidence-based interventions and organizational measures to help protect and support the mental health of the healthcare workforce. Lastly, the authors highlight systemic changes to empower healthcare workers and protect their mental health and well-being in the long run, and propose policy recommendations to guide healthcare leaders and health systems in this endeavor.
Handbook of Positive Youth Development: Advancing Research, Policy and Practice in Global Contexts

by Samson Mhizha
University of Zimbabwe, Harare, Zimbabwe

This is a product of global project on Positive Youth Development (PYD) strengths-based approach with adolescents and emerging adults from an international perspective. The book focuses on PYD across vast geographical regions and pathways to successful social and individual well-being among young people across various cultural contexts as to advance research, policy, and practice that foster continued thriving and reduce the chances of deprived youth development in an integrated, multinational and multidisciplinary perspective. Part of the Springer Series on Child and Family Studies, the Handbook of Positive Youth Development: Advancing Research, Policy and Practice in Global Contexts is a potentially ground-breaking work, comprising 37 chapters from 38 countries and major geographic regions (e.g., Europe, Asia, Africa, Middle East, Australia, New Zealand, and the Americas). The volume provides a truly international perspective on PYD, featuring new scholarship from under-represented and under-studied geographic locations. The Handbook addresses three major aims of the advancement of theoretical and empirical knowledge globally with culturally-relevant applications of PYD; the refinement of methodological issues and measurement in under-researched contexts; and the integration of PYD scholarship with research, policy, and practice. As such, the volume pays full recognition to the ongoing need for contextualizing youth development within a broader system of human development. Scholarship from a wide range of disciplines is represented including positive, developmental, cross-cultural, social and community psychology, well-being, child and family studies, education, prevention, intercultural relations, anthropology, sociology, methodology, counselling, emerging adulthood, intervention and implementation science, cross-cultural psychology, child and adolescent psychiatry, social work, educational policy and politics, anthropology, sociology, social psychology and all interrelated disciplines..
The Handbook is segmented into two main parts. Part I—PYD in Global Contexts presents 17 chapters with new PYD conceptualizations and research examples from India, Indonesia, Pakistan, Malaysia, China, Ghana, Colombia, Peru, Mexico, Belize, Brazil, Albania, Kosovo, Macedonia, Serbia, Turkey, Italy, Spain, Iceland, Norway, Australia, New Zealand, Bulgaria and Romania. Part II—PYD Applications and Interventions includes 18 chapters on applied PYD studies in diverse contexts including those from China, Colombia, Italy, Jordan, Kenya, the Philippines, Sweden, Thailand, Jamaica, South Africa, Slovenia, Lithuania, Finland, Norway, Canada and the United States. With this breadth of coverage, the Handbook advances and promotes global perspectives, voices and narratives, while championing a new generation of PYD scholars in largely underrepresented environments. It is very impressive that Dr. Dimitrova and her colleagues present such a diverse, broad-base sampling of PYD research from so many corners of the world. A major contribution of the Handbook, therefore, lays in the considerable evidence that PYD has begun to gain a foothold around the world in shaping youth development, research, policy and practice. In this regard, the Handbook will undoubtedly serve as an important resource for a broad audience of youth researchers, practitioners and policy makers for many years to come.
Three new international textbooks for U.S. Psychology courses
Harold Takooshian & Elaine P. Congress
From its start in 1997, APA Division 52 has encouraged greater integration of international topics and research into our traditional U.S. psychology courses. But instructors often cite a shortage of suitable international materials. In fact, back in 2006, Division 52 launched a new book series for a time, where two of its past-Presidents published an edited volume of resources on "Toward a global psychology: Theory, research, intervention, and pedagogy," (Michael J. Stevens & Uwe P. Gielen, 2006).  
In 2020, the Psychology Coalition at the United Nations (PCUN) launched a bold new book series to address this need for international research and topics.  PCUN partnered with a distinguished global publisher (Information Age Publishing), so PCUN experts and others can share their insights and research with a diverse global audience. 
Since 2020, PCUN has published three diverse new volumes, each with its own focus—detailed below. But all three volumes share five features in common, to make them highly suitable as textbooks for Introduction to Psychology and a wide variety of traditional courses.
-1. Diversity. Each volume is about 15 concise chapters in 200 pages, where 30+ authors from several nations offer a panoramic view of diverse issues among the UN's 17 "Sustainable Development Goals."
-2. Simplicity. Each chapter follows a simple format: a definition and overview of its timely issue, a glossary of key concepts, study questions, and a list of references. 
-3. Student-oriented. By design, most chapters are co-authored by a leading expert in that specialty, teamed with a "rising star" student intern working with the UN—so the volume is suitable as a textbook for novices as well as a reference book for professionals.
-4. Authoritative. These first-ever volumes on "behavioral science at the UN" are praised as "much-needed" volumes by leaders in the diplomatic and academic communities. 
-.5 Inexpensive.  The publisher (IAP) is a global firm which is committed to making these 200-page volumes inexpensive, at under $50 per volume. 
More details appear at the series website: 
 www.infoagepub.com/series/International-Psychology  
Future volumes will continue to address the 17 UN Sustainable Development Goals, described at https://sdgs.un.org/goals    For any details, contact the series Editors at congress@fordham.edu, or takoosh@aol.com  
Reference
Stevens, M. J., & Gielen, U. P. (Eds.). (2007). Toward a global psychology: Theory, research, intervention, and pedagogy. Psychology Press.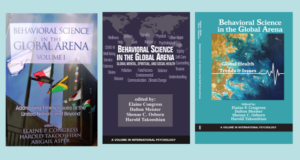 The three PCUN volumes
–1. Elaine P. Congress, Harold Takooshian, & Abigail Asper. (2020). (Eds.). Behavioral science in the global arena: Addressing timely issues at the United Nations and beyond  [16 chapters on diverse topics in 230 pages by 28 co-authors from 3 nations]
–2. Elaine P. Congress, Dalton Meister, Shenae C. Osborn, & Harold Takooshian (2022a). (Eds.). Behavioral science in the global arena: Global mental, spiritual, and social health. [14 chapters in 218 pages by 36 co-authors from 5 nations]
–3. Elaine P. Congress, Dalton Meister, Shenae C. Osborn, & Harold Takooshian (2022b). (Eds.). Behavioral science in the global arena: Health trends and issues. [14 chapters in 219 pages by 37 co-authors from 7 nations]
CHANGING THE LIVES AND MENTAL HEALTH OF 60.000 CHILDREN


Combining research, global partnerships, and online learning
Neils Peter Rygaard
CEO at Fairstart Foundation
After 25 years of working with deprived children in foster and orphanage care, Danish-American psychologist Niels Peter Rygaard realized a major challenge. He´d lectured around the world about his book "Severe Attachment Disorder in Childhood", and studied local alternative care systems. He observed that the children's caregivers were mainly underpaid, overworked and underprivileged women. And 60 years of child research never reached them in their struggle to care for scores of traumatized children. He also saw many fine interventions fail, due to a lack of respect and inclusion of local cultural strengths. To bridge the gap and strengthen local professional systems, he designed www.fairstartfoundation.com.
After building an international network of researchers, their recommendations for quality care are coined into 6-month staff educations for partner NGOs and government agencies. After local start-up seminars, students learn in six-month online classrooms how to train local groups of caregivers, teachers and social workers in attachment-based care and learning, with programs adjusted to local culture and language. Partners report that this solution reduces their budgets for educating staff by 80 %, and cascades into entire communities. 
One example: In 2017 SOS Children´s Villages partnered with Fairstart for their turnaround strategy in East Africa: to gradually downsize Village care, in favor of local community strengthening. So far, 200 Village staff, social workers, government and university staff have graduated and trained groups of foster parents and high-risk families, hosting some 40.000 children. Countries now covered are Zanzibar, Tanzania, Rwanda, Kenya, Ethiopia, Lesotho, Mozambique, Botswana and Zimbabwe. A similar partnership educates municipality staff for the Social Board of Greenland.
To measure outcomes, Fairstart developed two simple Scorecards in local languages for non-educated caregivers. One for caregiver wellbeing and knowledge about how to care for traumatized children, another for each child´s development, before and after training. Scores are uploaded in the classroom platform by the student after the first and last training session. An external study by professor Tobias Hecker of Bielefeld University confirmed the instrument's reliability and validity. Outcomes indicate a 20 % improvement in child development. See how in this video interview with three wonderful foster mothers. Today, 700 partner staff in 28 countries are now local experts in attachment-based care. At Fairstart's site, 20 language versions are free online, produced in as many partnerships, and available for interested professionals. 
When Niels received the 2020 APA award for international humanitarian work for underserved populations, he published an analysis in the American Psychologist of global stress factors for families after migration and urbanization, and the elements of the Fairstart program. As a member of APA Division 52 and the PCUN subgroup for migrant children, Niels´ papers inspire the growth of global psychologist networks for cooperation across borders.
International Psychology Webinar Series at Saybrook University 
Celebrating 50 years in 2022
by Dr. Maryam N. Tafreshi
Dr. Maryam Nassir Tafreshi. is an International Psychologist (IP) and a faculty at the Mind-Body Medicine Department, College of Integrative Medicine and Health Sciences, of Saybrook University. As an IP, Dr. Tafreshi advocates for Global Mental and Physical Health, Empowerment, Peace, DEIJ, and Human Rights, supporting UNSDGs. Below are several IP activities that she held at Saybrook University in April and July 2022 with other psychologists and an international guest from Iran. These presentations were held during the 50th-year celebration of Saybrook University. 
In April, Dr. Tafreshi co-organized an IP online Zoom event for the Creativity Study department of Saybrook University with Dr. Robert Cleve, who is an International Psychologist and the Creativity Studies Specialization Coordinator faculty at Saybrook University. Mr. Seyed-Mostafa Mousavitabar, the Iranian director of the documentary Vatanam, was the guest speaker. Students, faculty, and Saybrook's president Dr. Nathan Long watched one of seven episodes of Vatanam that was about the Iranian- Balouch people and their culture. This event followed a Q & A session with Mr. Mousavitabar and Dr. Tafreshi, who was the English- Farsi translator. Dr. Cleve and Dr. Tafreshi shared their IP perspectives on this documentary. The goal of this event was to show how people of Iran coming from diverse ethnic, religious, and language backgrounds have been living with peace, unity, and solidarity for thousands of years. The religion of love and the human rights of Cyrus the Great, who ruled the Persian empire for years, has created deep roots of peace, unity, and solidarity among the Iranian people and the Persian culture. Dr. Long, Dr. Cleve, and Dr. Tafreshi presented an official thank you letter, both in English and Farsi, to Mr. Musavitabar on behalf of Saybrook University for generously sharing the link to his valuable documentary, his time, and his cultural and professional perspectives. 
Dr. Tafreshi organized 4 events for the second annual Film, Book, and Poetry Festival of Saybrook University on July 15th-16th, 2022. She presented, hosted, and/or co-presented during this festival with International and U.S. national guests. Below is a summary of these events:
You may access the information of the 4 presenters and the topic of their presentations on pages 16-18 of the digital commemorative book of this Festival. Link to the document:
https://online.flippingbook.com/view/241209758/
An International Psychology Session on Human Rights (HR, P. 16):

In this session, Dr. Tafreshi talked about the origins of HR and how to promote and implement Human Rights; Diversity, Equity, Inclusion, and Justice (DEIJ); A Prejudice-Free Culture, and Global Peace. Having a Persian heritage, Dr.Tafreshi shared a model of the Cyrus Cylinder, on which, 2600 years ago, Cyrus the Great, King of the Persian Empire, wrote the first charter of Human Rights. Her Sway link, which was made in celebration of International Day of Human Rights Day on December 10

th,

2020, gives you a summary of her talk for this festival:

https://sway.office.com/s/WA5DsnrjbXSaK1aq/embed
Following this talk, the group watched a YouTube video called "The Cyrus Cylinder: An Artifact Ahead of Its Time", presented by Mr. Neil Mac Gregor, the director of the British Museum. Link: https://www.youtube.com/watch?v=NTAgTCXja4Q
The Documentary of Nasrin (P. 16):

Dr. Tafreshi introduced a documentary called "Nasrin" to be presented at the

Film, Book, and Poetry Festival

 of Saybrook University. This documentary is about Mrs. Nasrin Sotudeh, an Iranian Human Rights Lawyer, the Mandela of Iran. Mrs. Sotoudeh has been jailed for several years due to her legal activity defending the Human rights of Iranian children, women, and Iranian people as a whole. This documentary is about 90'. Link to Nasrin's trailer:

https://www.youtube.com/watch?v=UHW1ltS7xVE&t=15s
Documentary: Vatanam (My Nation; P.17)
After April's presentation on Iranian Balouch for the Creative Specialization department of Saybrook, Mr. Seyed- Mostafa Mousavitabar was once more invited to present his documentary trailer at the festival. Mrs. Carmen Bowen, Assistant Vice President for Institutional Advancement at Saybrook, wanted this trailer to be an introduction for showcasing the 7-part series of this documentary in celebration of December 10th, 2022, International Human Rights Day. I co-presented at this event, addressing questions from an International Psychology point of view. The trailer presented the customs, traditions, and arts of Iranian ethnic and religious groups: Zoroastrians, Christians, Armenians, Jews, Balouch, Turkmen, & Kurds. Link to the teaser: https://youtu.be/3Cxl1U7PTjM
New PCUN Book Series on International Psychology (P.18):
Dr. Tafreshi invited two representatives of the Psychology Coalition at the United Nations (PCUN), Dr. Elain Congress and Dr. Harold Takooshian to present Film, Book, and Poetry Festival of Saybrook University. The presentation was about the work that PCUN members do in support of UNSDGs and the new book series PCUN has as part of the UN book series. This book series has a total of 44 chapters on diverse issues, including global health and DEI, and is co-authored by over 90 experts from a dozen nations. This book series is suitable to be used as textbooks and have Q & A at the end of each section to challenge students' thinking and problem-solving skills. This presentation was important for Saybrook University since it is a leading organization supporting UNSDG #3 Good Health and Well-Being. Dr. Tafreshi's role as an IP was to bring together two leading organizations whose work are significant in advancing global health. The link to PCUN's three new volumes:  www.infoagepub.com/series/International-Psychology 
I hope that our activities as International Psychologists bring us closer to a world abundant in good health and well-being, peace, empowerment, and respect for people's Human Rights. I appreciate you taking the time to read about my IP work. I wish you good health and well-being and continuous success in all that you do.
Early Career Professionals News
Greetings from the ECPs!  We have had a delightfully engaging last couple of months as we seek to increase the engagement and collaboration of Division 52 ECPs worldwide.  To best meet the needs and desires of our division's ECPs, we have/are in process of conducting 3 strategic planning meetings across different days of week and time zones. In these meetings, we have been able to connect and brainstorm on three main topic areas:
Ways in which ECPs are currently connected to the division

The most pressing international concerns for our division's ECPs

Ways in which the division can best support ECPs
We are encouraged and energized by the commitment to international psychology that our ECP members are engaged in—everything from teaching at all levels, consulting with the WHO, clinical work with remote populations and underserved communities, governmental advocacy for mental health needs, healthcare for refugee women, Olympic committee sports psychology, and cross-cultural research on topics such as workplace mental health, resilience, critical consciousness, immigration, and much more, ECPs (and students) are the bright future of Division 52. 
Some common themes that we are uncovering so far include the needs for networking and mentorship, support groups, research and grant writing collaboration, and publication support. We look forward to the new year ahead where we can implement what matters most to our ECP colleagues.  
We look forward to continuing to serve you in 2023!
Dr. Lora Erickson, Division 52 ECP Chair & Dr. Tatyana El Kour, Division 52 ECP Chair Elect 
Introducing the 2023 Incoming Student Chair-Elect, Neha Srinivas 
We are excited to introduce our incoming Student Chair-Elect, Neha Srinivas, whose term begins January 1st, 2023. Neha is a third year student in the Clinical Psychology Ph.D. program at Fairleigh Dickinson University. Originally from India, Neha is passionate about reducing the stigma around mental health issues and violence against women in the country.  She is currently a Clinical Psychology extern at the International Rescue Committee. Her other clinical experiences include providing individual therapy and psychological assessments to marginalized populations at FDU's Center for Psychological Services and as a School-Based Mental Health Clinician. She has a clinical interest in crisis and trauma work with adolescents and young adults.  Her research interests are within the field of global mental health and specifically focus on cultural variations in psychopathology and how stigma affects the risk, prevention, and intervention of psychological disorders.
The Neal S. Rubin/Roseanne L. Flores Student Research Awards in Psychology and Human Rights
Description
Division 52, International Psychology, offers The Rubin/Flores Student Research Awards which seek to inspire students to explore and to think critically about the intersection of psychology and human rights.  The awards recognize the contributions of undergraduate and graduate students in psychology throughout the world to advance human rights globally. This award has been established to encourage students to integrate human rights into the science, application and intervention models in our field.
Awards
Award recipients will receive a check for $100 and will be recognized at Division 52 meetings at the APA Annual Convention.
Nomination Process
All nominations must be made online. The nomination consists of:
Student contact information
Name of program, year in program (undergraduate or graduate)
Division 52 membership status (must be a Student Affiliate member or applying for membership at the time of application)
1000 (maximum) word summary of research that describes the purpose, method, analysis, results, and discussion of your research (excluding references and one table or figure which may be added). The summary may be composed in the student's native language (accompanied by an English translation, including Google translation). Please exclude all identifying information in the research summary document.
Curriculum Vitae/Resume.
Name and contact information for faculty advisor/sponsor/or supervisor
Endorsement letter from faculty member/sponsor/or supervisor who is advising/sponsoring this research, including confirmation that research was an independent project, thesis, or dissertation conducted during undergraduate or graduate program; and assurance of student's good standing in the undergraduate or graduate program.
Make a Nomination
All nominations must be made online here
Nominations deadline is March 15, 2023
Division 52 Webinars are hour long informational and skill building sessions.
They are open to the public. There is an opportunity for discussion with the presenter.
International Perspectives in Psychology: Research, Practice, Consultation
Ines Meyer, School of Management Studies, University of Cape Town, South Africa
Mendiola (Joy)Teng-Calleja, Ateneo de Manila University, Quezon City, Philippines

Vol 12
•

Issue 1

•

2023

(https://econtent.hogrefe.com/toc/ipp/current).

The January issue of International Perspectives in Psychology: Research, Practice and Consultation (1/2023) takes us around the world with a focus on mental health. From the nature of trauma caused by protracted conflict and prolonged COVID-19 in internally displaced Syrians (Kira et al) to community-based drug rehabilitation in the Philippines  (Hechanova et al.) and training considerations for providers engaged in refugee mental health care from a North American perspective (Mattar, et al.). Giboi et al. present an empirical study about the development of transnational identities and in their policy brief Khalid et al. proposed a community-based knowledge engagement hub to assist knowledge mobilization and research induction.

In 2022 former editor-in-chief Stuart Carr left the editorial team. We are tremendously grateful for the guidance, direction and mentoring he has provided to us and the journal. In January 2023, Mendiola (Joy)Teng-Calleja, Associate Professor at Ateneo de Manila University and Executive Director of the Ateneo Center for Organization Research and Development joined the journal as associate editor. You will hear more from and about her in the journal's July edition (3/2023).

You can look forward to the first special issue for 2023 in the April edition of International Perspectives in Psychology: Research, Practice and Consultation (2/2023). Rachel Sing-Kiat Ting , Kuang-Hui Yeh and Elizabeth Jones are the guest editors for this issue "Building an Equitable Global Psychology: Giving Voice to the Indigenous Psychology in Southeast Asia". The number of quality submissions received was large, so some might appear as a special section in issue 3/2023 in July. Look out for our upcoming call for papers to be included in a special issue titled "Work/Organizational Psychology in Africa: Amplifying African Perspectives in the Practice and Research of Work/Organisational Psychology in Africa" to be guest edited by Zonke Zungu, Sandiso Bazana and Charles Tchagneno.
CALL FOR PROPOSALS
Environmental justice and psychology: Alternative ideas on environmental issues
International Perspectives in Psychology: Research, Practice, Consultation (IPP)
Guest Editors:
Erinn Cameron, M.A., Doctoral Candidate
Luca Tateo, Ph.D.
Gonzalo Bacigalupe, Ed.D.
Hegemonic psychology is still, predominantly, the science of behavior prediction and control. When it comes to the environmental crisis, it mainly focuses on the short-term behavioral and/or emotional dimensions. On the one hand, there has been a focus on behavioral change as a way to develop a sustainable relationship with the environment. Hence, the work on cognitive and behavioral formation of habits and beliefs on climate change. On the other hand, climate change is understood as an overwhelming and ungraspable phenomenon that may cause traumatic effects, hence the primacy of affective and embodied relationship with nature . Emotional healing and reconnection with nature is understood as key to build a sustainable future and overcoming of environmental trauma. Both approaches may not be capturing the complex dimensions that determine the answers that psychology provides to questions related to dominant political values-including neoliberalism and authoritarian regimes and the growing injustices accelerated by the environmental crisis. It partly depends on the lack of ecological epistemological foundations and the consequent incapability to glimpse an alternative outside the current hegemonic development framework, as is implemented in the United Nations Sustainable Development Goals on Wellbeing, Education, Reduction of Inequalities, a Empowerment of Women and Girls. In this special issue, we will promote and discuss alternative perspectives and lay the groundwork for a new ecological epistemology in social and developmental psychology – also in dialogue with other disciplines – and will touch on global issues of environmental injustice and relationship with both the human and non-human inhabitants of the Earth. The special issue aims to open a debate on the foundations of a future social and developmental psychology able to deal with the global issues of environmental justice.
Articles can be both theoretical and empirical. Interdisciplinary, collaborative, and diverse proposals will be preferred. Research areas and topics of interest for this special issue include (but are not limited to):
Epistemology, history, and theory of psychology vis-a-vis the ecological crisis and environmental injustice;
The psychological dimensions of the relationships between human and non-human entities;
Alternative, non-hegemonic and indigenous epistemologies, cosmologies, and philosophical perspectives about our relationship with the  environment;
Innovative perspectives on existing concepts (e.g., sustainability, solastalgia, atmosphere, eco-anxiety, epistemicide, environmental injustice, etc.)
Ecological and ethical consequences of human activities in relation to environmental justice;
Human development and/or health and environmental justice.
Proposals: Submit 1 page, single-spaced descriptions of the proposed manuscript to the guest editors by August 31, 2023. Selected authors will be contacted by October  15, 2023 and invited to develop their manuscripts. Completed manuscripts will be due April 15, 2024.
Submit proposals via email as Word attachments to:  ecameron@email.fielding.edu, lucatateo@gmail.com, gonzalo.bacigalupe@umb.edu.
International Perspectives in Psychology: Research, Practice, Consultation (IPP) is the official journal of Division 52 (International Psychology) of the American Psychological Association. The journal promotes the use of psychological science that is contextually informed, culturally inclusive, and dedicated to serving the public interest. IPP welcomes relevant contributions from psychology, sociology, public health, medicine, nursing, education, gender & ethnic studies, political science, and related disciplines.
Manuscripts must be prepared in APA style. See the journal's website for more information and to examine the contents of previous issues: https://www.hogrefe.com/us/journal/international-perspectives-in-psychology-research-practice-consultation
---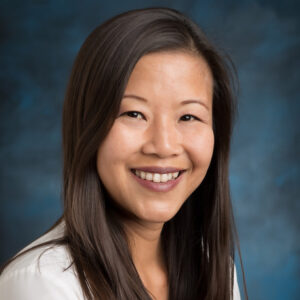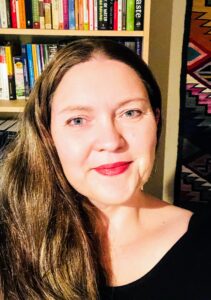 This vision and intention of the International Psychology Bulletin has historically been as a tool to connect the members of Division 52 to one another.  We look forward to hearing from our colleagues about the important issues from all ends of the earth and the opportunities and possibilities for collaboration and action.  This bulletin has also been a way to communicate the trends and movement of the larger APA as it impacts the mission of the Division.   I hope that these bulletins not only inform you, but inspire you to think globally, and act with intention in response to the events that challenge human rights, justice and environmental protections.
It has been an honor to serve as Editor of this Bulletin for the past three years.  I extend my gratitude to Erinn Cameron who did a fantastic job as Associate Editor this past year.   As I move into my newly elected role as Vice President of Communications and Publications I will continue to support the work of this Bulletin, but in a different capacity.  Erinn will be assuming the role of Editor for the Bulletin and continuing our vision for future issues.  We would love to continue to build and expand this team.  If you are interested in joining Erinn on the editorial team, please email your letter of interest and a resume to ipbdiv52@gmail.com.  It has been a pleasure to serve you as editor and I look forward to the next adventure of my service to this wonderful Division.
Respectfully,
Joyce
———————-
Dear colleagues,
It has been a pleasure to serve Division 52 as the Associate Editor of the International Psychology Bulletin for the past year.  Working with Joyce Green and all of the division members as we learn, grow, and celebrate international psychology together has been highly rewarding. Joyce will be greatly missed on the editorial team as she moves into the Vice President of Communications position. I am honoured to be appointed as the lead Editor of IPB going forward.  I look forward to serving the division in this capacity, hearing from you, and reviewing your submissions in the coming days. We are also looking for a new Associate Editor to join us.  Please reach out to Joyce and me if you are interested or if you would like more information about the scope of responsibilities.
Erinn
Please email us with questions, comments or ideas at ipbdiv52@gmail.com. The deadline for submissions for the upcoming issue will be Mar 5th.
Greatest Secret of Gratitude 
Dr. Ani Kalayjian 
Gratitude is the greatest secret ever! 
Gratitude is indeed like a gear shift, that  
Can move our mental mechanism from obsession to peacefulness, From stuckness to freedom, from fear to courage, 
From anxiety to relaxation and bliss,  
From worry to peaceful surrender! 
The great secret of gratitude is that it's 
Not dependent on external circumstances, such 
As the rain, the snow, your neighbor, nor your partner. 
It's like a setting or a channel that we can switch to 
At any moment, no matter what's going on around us. 
It helps us connect to our basic right to be here, and to be in joy! 
The great secret of gratitude is that  
It increases our happiness by 25%, 
It helps us cope more effectively with everyday stress, 
It increases resilience in the face of trauma induced stress, and  Helps us recover more quickly from illness and  
Improve our physical health (R. Emmons).  
Instead of feeling grateful to someone, we feel grateful for them; We feel grateful for God or Spirit working through them, 
We begin to feel grateful for everyone and everything in our lives, This feeling uplifts us and energizes us internally, like oxygen does to our cells, We then help uplift others, and embrace others without judgment, Knowing that we are, in fact, in this world together in harmony.  
Gratitude, in the form of counting our blessings  
Has been shown to be related to subjective well-being,  
And gratitude induction is related to enhanced well-being, 
Which remarkably decreases our negative affect.
When we start being grateful for small things, 
Life begins to make sense, we discover a positive meaning, And we begin feeling fortunate, full of love, and purposeful.